Platform business – how schizophrenic is that?
Most companies don't really know what they're getting into when they tackle their digital transformation and trigger it with SAP S/4 HANA, for example.
How could they… Such an initiative is enormously complex and affects all elements of the enterprise architecture, not just business processes and IT systems.
This usually leads to painful and expensive experiences not only for the big names like Haribo, Lidl, Deutsche Bank, Otto, Ströer that have been through the press*.
The stress and frustration that arise when project managers and their teams are overwhelmed and cannot learn fast enough to get a grip on processes, IT systems, data structures and organisation are often enormous.
Expectations of such digitisation initiatives are usually extremely high – and rightly so, because if the transformation works, enormous gains in efficiency, transparency and job satisfaction await. Less hectic, hardly any fire fighting, higher productivity and at the same time more calmness in the processes. There are tens of good examples.
What I don't understand in this context is that the great advantage of systems like SAP S/4 HANA is their high degree of integration on one platform. The interaction of all functions along the business processes is supposedly the big winner. Many individual IT systems, isolated applications and Excel spreadsheets are replaced by an integrated platform.
(In my last assignment at a global automotive supplier alone 18 different ERP systems and over 30 MES in its 60 locations).
But what kind of working environment do we send the poor project teams with to tackle this mammoth task of "digital transformation"?
Lots of non-integrated stand-alone solutions and Excel fiddling. Instead of solid work management platforms, we have MS Project, emails, teams group chat, rebuilt content management ala SharePoint and Excel, Excel, Excel… yes great!
Is that smart?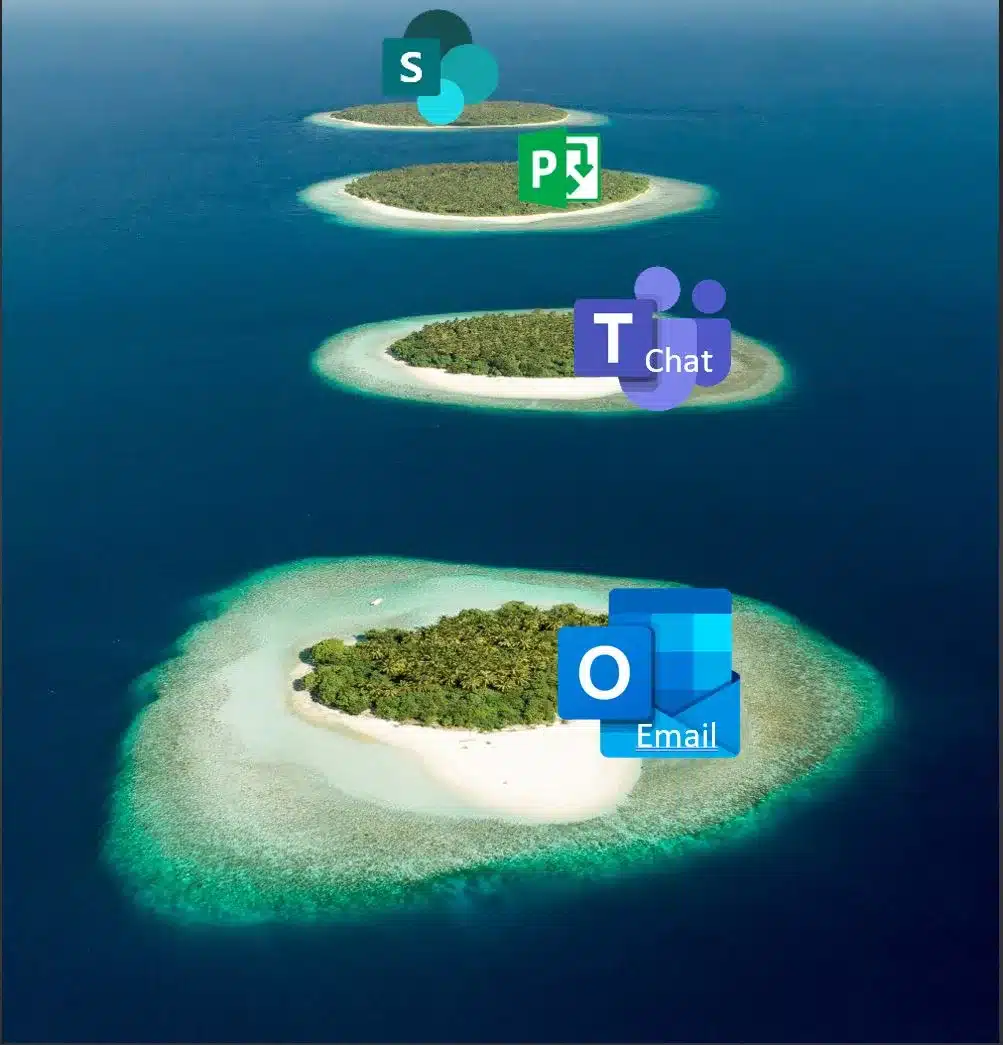 Should we really be surprised when our projects don't move forward, everyone is just sitting in meetings and desperately searching for useful information?
Shouldn't we apply the promising platform principles, with which we achieve so much in the business processes, first and foremost in the implementation team before we digitise the entire business?
I don't get it – do you?
About the Author:
Rainer Borg
After 10 years of consulting and development work in a large auditing and management consultancy and as the CEO of a start-up, Rainer Borg dedicated himself entirely to the topic of Scaled Agile Collaboration in organisational and product development.
With profound competence in Scaled Agile Enterprise architectures, he dimensioned agility from the individual team to the entire group of companies.
His passion is to accompany companies in their change, to initiate structures that enable the management to manage the complexity of change initiatives and to master and control it. On the other hand, to enable employees to get involved and actively shape the company.
* e.g. Computerwoche 21.01.2021