Work is more than just business processes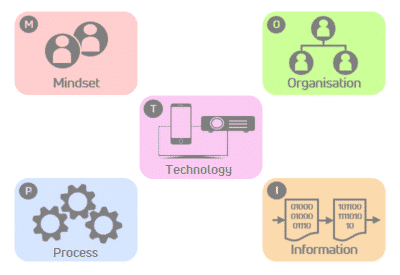 MOPTI performance layers of work

MOPTI is an acronym for the five performance layers of work Mindset, Organisation, Process, Technology and Information. Especially during the last 30 years, business has gained additional efficiency by streamlining processes and focus on the value chain. Organisational roles and enterprise software solutions have been set up to perfectly support the optimised processes to enable people to process relevant information and data. These five performance layers of work are embedded in an organisational vision and strategy of its own capabilities.
Would like to get a free quick assessment of the agility of your organisation?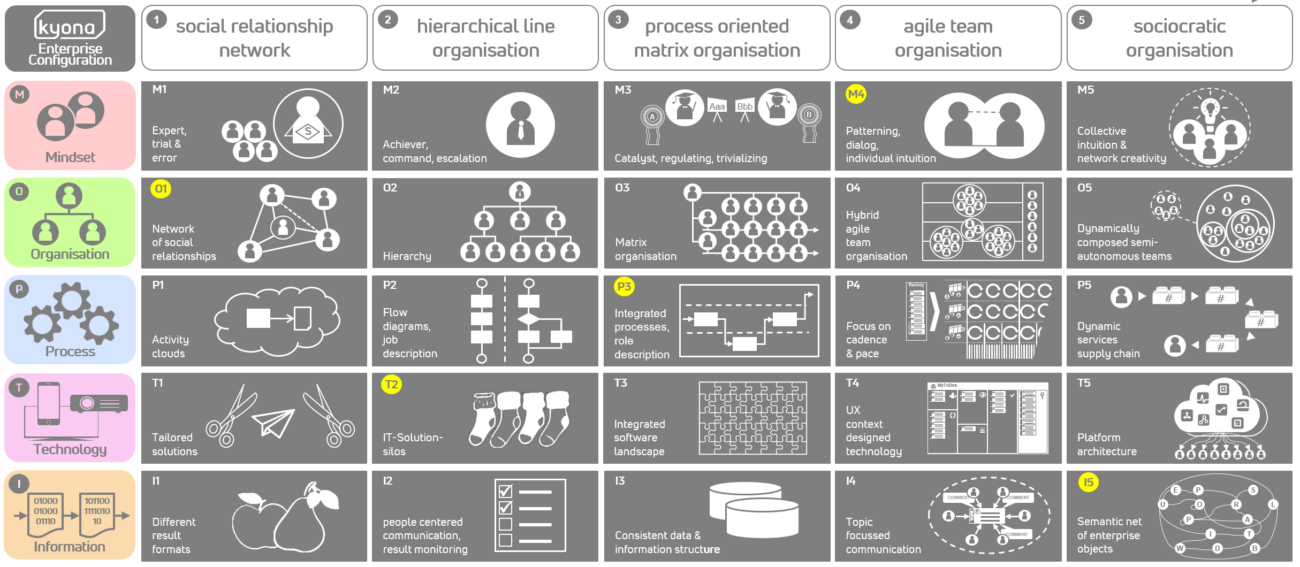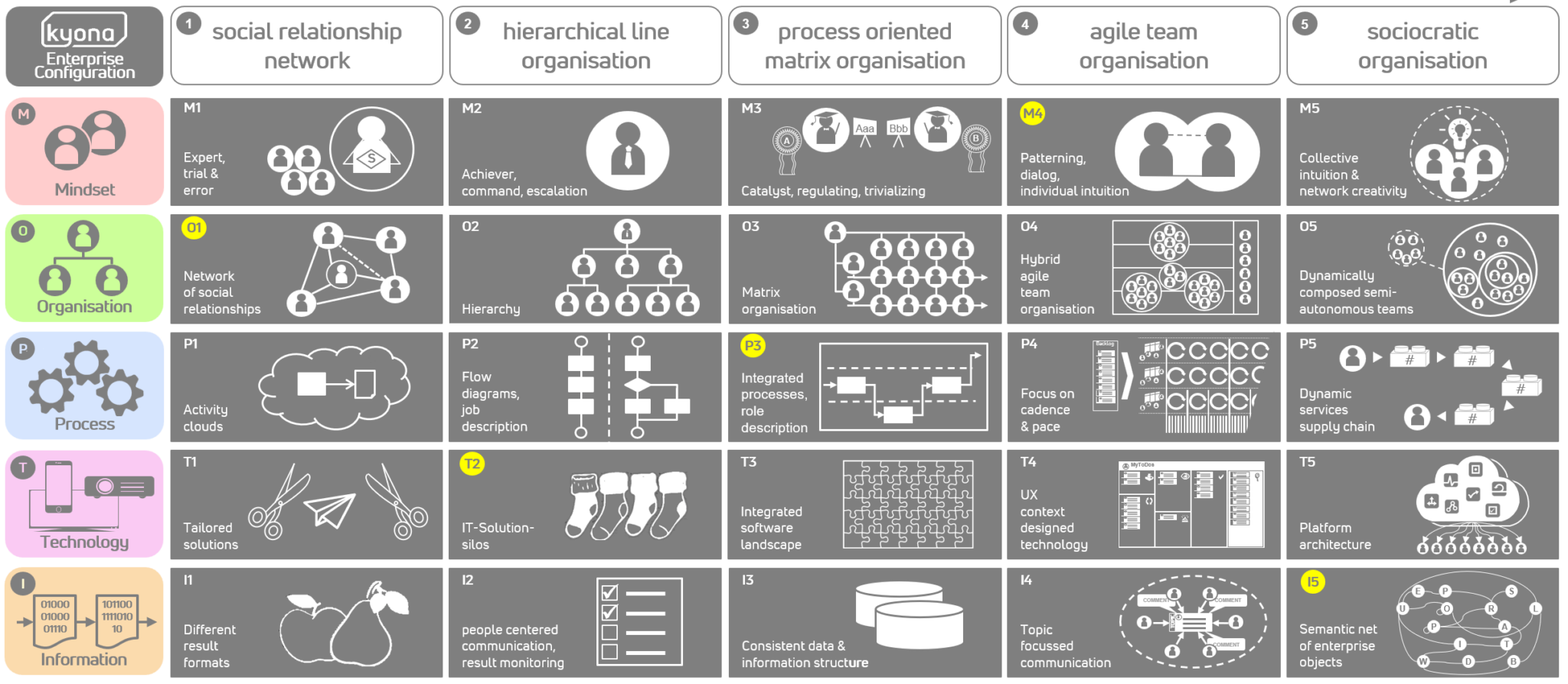 Organisational evolution of capabilities

In alignment with proven maturity models like CMMI or ASPICE, we defined five capability sets of an organisational evolution: social relationship network (CS1), hierarchical line organisation (CS2), process oriented organisation (CS3), agile team organisation (CS4), and sociocracy (CS5). The basic assumption is that the industrial revolutions in production were accompanied by an evolution of organisational working capabilities.
More information about MOPTI five is available in our free webinars.