We believe in an agile and thriving culture of collaboration between people who want to develop together with others.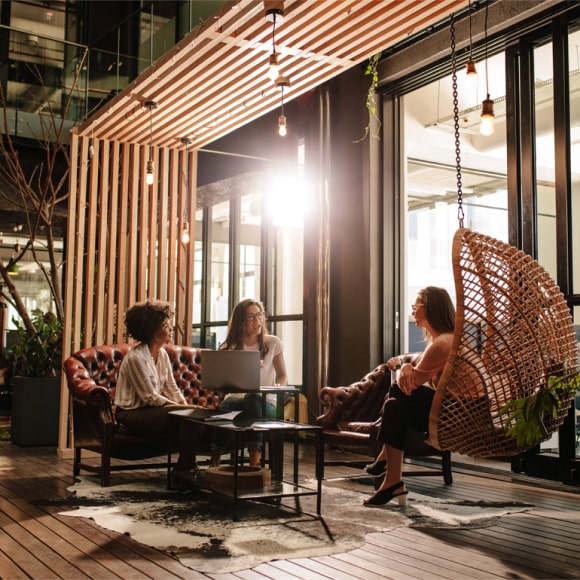 The kyona group was founded in 2012. The owners and main contacts are Rainer Borg and Dirk Heuschen.
We are a strong team of agile coaches and consultants who work internationally according to proven kyona methods. We care about our clients with passion. With us, they can draw on over 20 years of experience in the areas of agile transformation, change management as well as agile product development. In particular, ITIL-based ITSM implementation, organisational development and business process re-engineering projects are part of our core business.
Our experts are successfully deployed primarily in the automotive, aerospace, insurance, fintech and high-tech industries, both in service and interim management positions in project and programme management, as well as in technical support. We serve our clients worldwide from Germany, United Kingdom, Cyprus, Costa Rica, Taiwan, the United Arab Emirates and India.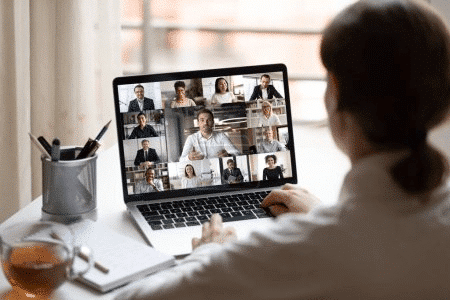 Agile team organisation of the kyona group
As an enabler of scaled agile collaboration, we live and breathe agile principles and work in a remote and agile environment. Globally networked teams work together in the areas of CollabWORK®, CollabMIND® and CollabWARE®. A highly developed user-centred collaboration platform enables us to work efficiently and independently of location. In this way, we reduce costs to a minimum for our clients and save a lot of CO2 for our climate at the same time!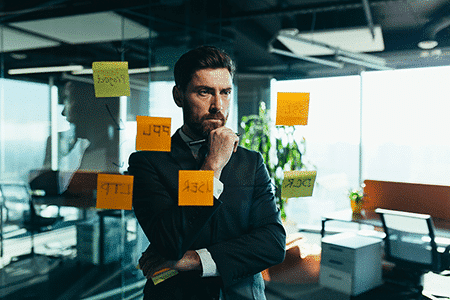 We understand agility as a system. An agile design of the working methods - CollabWORK® - , appropriate training and coaching of the employees - CollabMIND® - as well as the use of agile software solutions - CollabWARE® - lead to the desired success when they are used in a coordinated manner.
We are one of the few - maybe the only - implementation expert of scaling agile ways of working with more than 10 years of experience. Our clients benefit from this background a lot.
We love what we do. And it shows!
We promote innovation performance and increase efficiency
Our proven methods and tools are based on decades of experience in organisational and cultural development. This enables us to foster creativity and innovation along our client's development path to achieve impact, passion and acceptance.
We offer integrated development of your organisation's performance
We provide our clients with a proven business configuration model. This ensures that all aspects important for development are systematically taken into account. In this way, we avoid excessive demands and unnecessary stress. Our model supports strategic business development from start-ups to global corporations.
We deliver modern CollabWARE ®
kyona develops apps for Jira and offers its own out-of-the-box Jira configuration as a collaboration platform – CollabWARE ® – for project management and day-to-day business. We are also happy to support you with migrations and upgrades of Jira and the implementation of customer-specific requirements with our many years of experience. 
We mobilise your transformation initiative
Workshops to mobilise project and programme initiatives enable the team to experience agile ways of working at an early stage. Change starts with the people. We take you on the journey to more agility. This promotes the motivation of the individual and the willingness to accept change. In this way, you achieve your goals faster together with us! 
The people behind kyona

Coordination Team

The word management is not particularly popular at kyona. We prefer the term leading team, or even better coordination team.
Through our own agile team organisation, our coordination team consists of Agile Coaches, Agile Enterprise Architects and Enablers.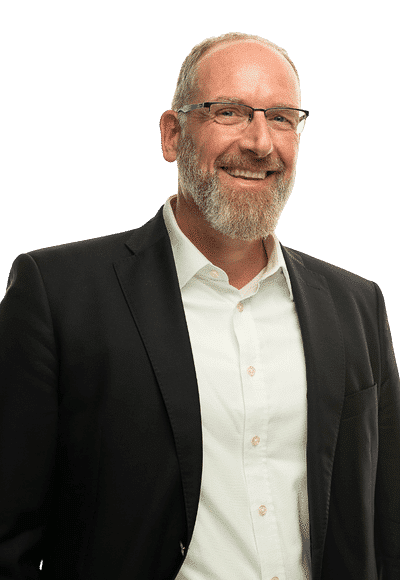 Rainer Borg
Key Note Speaker
Key Note Speaker
Rainer Borg
Rainer Borg is fully committed to the topic of Scaling Agile Collaboration in organisational and product development.
Before that, he worked for 10 years in consulting and development work in a large auditing and management consulting firm and as a board member of a start-up. As an industrial engineer and trained agricultural machinery mechanic, his focus is on the pragmatic development of agile structures for complex challenges. With well-founded expertise in scaled agile enterprise architectures, he dimensions agility from the individual team to the entire corporate group. Rainer Borg has set up and coached project programmes organised according to Kanban principles with up to 2,000 employees for medium-sized companies.
His passion is to accompany companies in their transformation, to initiate structures that enable management to master and control the complexity of change initiatives on the one hand, and on the other hand enable employees to get involved and actively shape the company.
Rainer is unbeatable as an impulse generator and speaker for congresses, seminars or company events.
Dirk Heuschen
System Enabler
System Enabler
Dirk Heuschen
Dirk Heuschen has focused on the topics of organisational development, product development and agile collaboration.
The platform was further developed in an Atlassian Jira-based kyona collaboration environment and today serves as a blueprint for customisation or for implementation on other technology platforms such as MS SharePoint.
He sees himself as a solution architect of an enterprise configurator for agile working structures and culture, enabling a controlled transition from traditional ways of working to modern agile ways of working that are more suitable for the increasing complexity of our world.
Dirk complemented his studies in industrial engineering, specialising in mechanical engineering, at the TU Darmstadt and UC Berkeley, enhanced with studies of psychology. Working in an intercultural environment, pronounced analytical-conceptual skills and great resilience are among his strengths.
He has extensive experience in team and organisational development, process management, software development and various project management methods, like waterfall, agile, task force and recovery.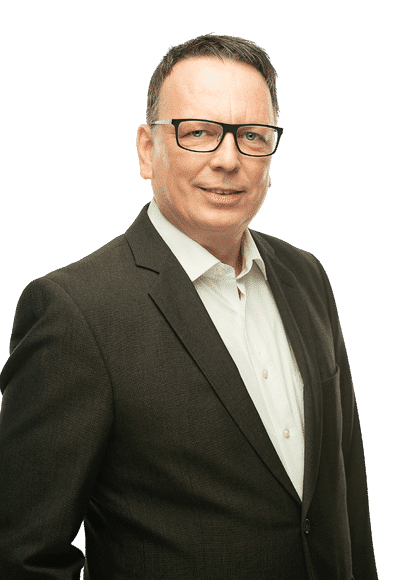 Michael Eckolt is interested in dealing with change at all levels – from organisational development, effective teamwork to individual coaching.
Since 2004, he has focused on organisational development / human change management and has successfully supported numerous change projects in companies.
For over 20 years, he has gained extensive experience in project management. The focus here is on mergers & acquisitions, IT introductions & roll-outs, strategic realignments and process optimisation projects.
He has been working on projects with the kyona Group since 2012 and has helped to establish the kyona Academy since 2017. He currently works internationally as a trainer & coach, as well as continuing to actively work on projects, and was recently named one of the top coaches in Germany.
After studying economics, he initially gained experience in medium-sized companies and large corporations in the areas of sales, marketing, logistics, consulting, business development and as an executive assistant for more than 15 years, including several years in Asia.
With further additional training as a trainer, business coach, mediator, Reiss® Master and project manager, among others, as well as in current topics on agility, Theory U and positive leadership, he supports his personal development and internalises the concept of lifelong learning.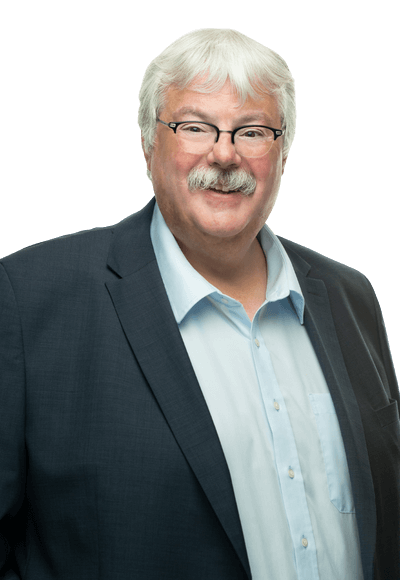 Robert Barth
People in the centre
People in the centre
Robert Barth
Robert Barth focuses on processes. What is important to him is how people work in the company and how they do this as efficiently and together as possible.
In addition to the view of agile collaboration, the right mindset of the employees and the manager also plays a central role, which is reflected in the services offered by the kyona Academy. His empathy enables him to work with different people – regardless of which culture or hierarchical level they come from – and to lead teams towards common goals.
After studying industrial engineering with a specialisation in mechanical engineering, he first developed and operated an individual accounting and control system for a company in the textile industry. He worked for several years as an IT and organisation manager for a medium-sized textile company.
Since 2012, he has been involved in projects of the kyona Group and has helped to establish the kyona Academy GmbH since 2017. He currently works in various roles in agile projects and is a certified trainer for PRINCE2® project management and ITIL® (IT Service Management).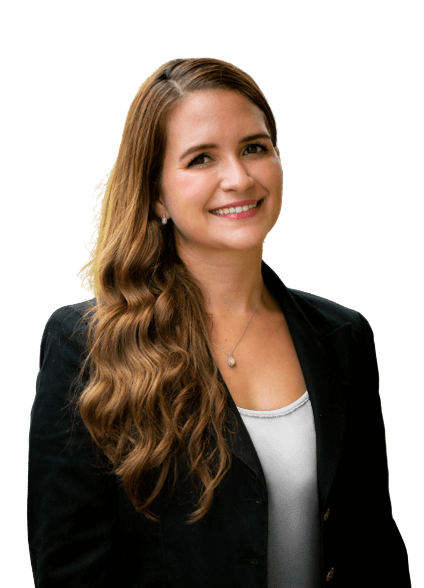 Adriana Cruz
Americas Representative
Americas Representative
Adriana Cruz

Adriana's experience in multicultural projects has focused her career on project management and agility; with a proven track record of working in the IT and services industry.
Adriana is skilled in project management, scaled agility, digital transformations, and team leadership, where teamwork, good communication, and networking are key factors for success. 
After studying public relations, Adriana recognized that communication is essential in every project she works on, which allowed her to automate several processes in different departments she has been involved. 
Her experience in several mid-to-large-sized system transformations has helped her professional development, allowing her to become our point of contact for businesses in the Americas. Adriana is a strong management professional who prioritizes communication and collaboration in the pursuit of each project, where she recognises that innovation and teamwork can improve not only the adaptation of the company's business to the current market but also the internal and external customer experience.