Agile Coach Training
Accompany teams, projects and organisations on the path to agility – Become an Agile Coach !

With submitting I consent to the processing of personal data and agree with the user agreement and privacy policy. 
Agile Coach certification in 12 days:
kyona's SACCO® Expert
The Agile Coach for business agility supports change initiatives and masters the craft of an agile transformation of an organisation. Firstly, with this Agile Coach certification for enterprise level you will be ready to help the organisation to use agile methods by developing agile teams and by facilitating the cultural change to an agile organisation, which is critical for the success of an agile transformation. Secondly, this Agile Coach training enables you to introduce agile methods in large organisations and significantly support the change of your company to the necessary flexibility. Moreover, you learn in our Agile Coach education to effectively support the interaction of agile teams, scrum masters and other agile coaches as well as management.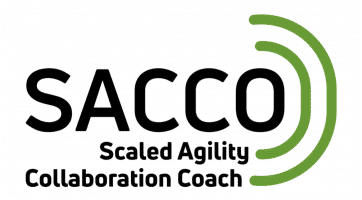 SACCO® Agile Coach Training
The focus of the SACCO® Agile Coach certification is on the agile transformation of organisations (Enterprise Agility). Our Agile Coach training thus imparts far more than the purely team-oriented working level of a "simple" agile coach or e.g. a Scrum Master.
In companies with an agile approach, the SACCO® focuses on cross-team collaboration with all stakeholders to ensure the gradual and controlled introduction of agile working methods.
What skills does kyona's SACCO® Agile Coach training pass on?

Coaching of teams and individuals in agile environments
Training of employees in the agile process
Solving problems when implementing agile ways of working
Integration of agile methods in your enterprise
Developing standards and foundation for agility in organisations
Using agile methods, tools and software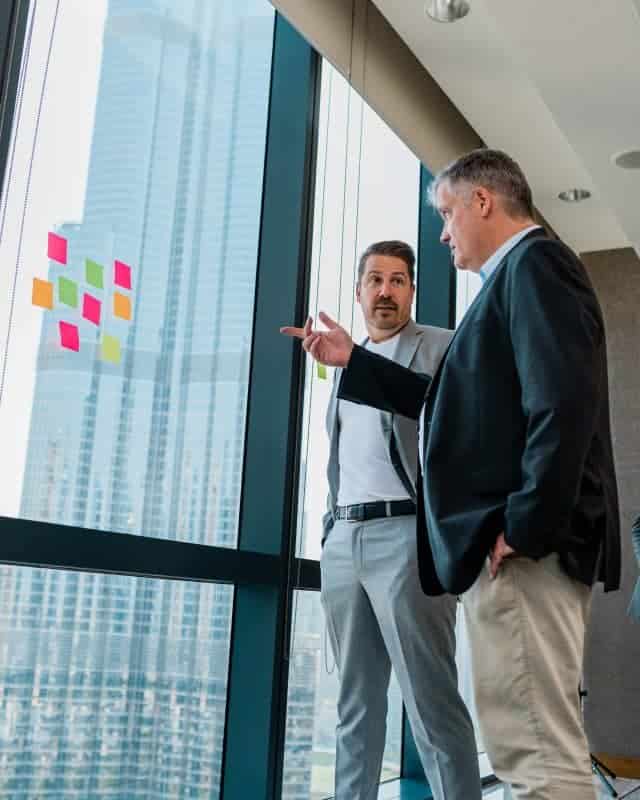 Who is the SACCO® Agile Coach training aimed at?

The training to become a Scaled Agility Collaboration Coach is for those who want to build up competences in the field of agile project management to accompany companies, management and teams on their Agile Learning Journey.
Managers and employees whose companies want to introduce agile project management
Scrum masters, agile coaches or product owners with initial experience in the agile world
Project managers who want to build up agile methodology and coaching competence
Consultants / coaches who want to build up competences in the field of agility
Why the SACCO® is the right Agile Coach training for you?

If you are interested in the topic of agile project management, you will find numerous certifications and various agile coach training courses. However, with the SACCO® Coach training, kyona goes one step further than most agile coach trainings.
In addition to the basics of agile methods and how they are applied, the SACCO® training provides the necessary mindset to recognise and work with social and system-related dynamics as an agile coach.
Thus, the SACCO® training addresses what often causes agile transformations to fail nowadays and will have a significant impact on your future everyday work as an agile coach.
Agile leadership and agile mindset in my team
Scaling agility from team up to organisational level
Agile transformation of hierarchical organisations
Start Agile Coach Training now

Obtaining your SACCO® Agile Coach training now – a safe investment in your future.

In 12 days within 4 months to become a SACCO® Expert
4 modules / 3 days each
Individual coaching
SACCO®-Skillbox compendium
Training SACCO® Professional
In 18 days within 6 months to become SACCO® Professional
SACCO® Expert in 12 days + 3 modules / 2 days each
Individual coaching
SACCO®-Skillbox compendium
*Standard price per person
With submitting I consent to the processing of personal data and agree with the user agreement and privacy policy. 
Early bird discount
Up to 3 months before the start of a training series, an early booking discount of 10% on the regular price is granted. Please contact us directly.
Team discounts & kyona partners
Special prices apply for existing project partners of the kyona Group and members of our kyonaut community.
Companies that register whole teams for our agile coach training receive individual team discounts on the standard price. For inquiries please contact us.
For further individual payment arrangements, please contact us directly.
Deliverables of the SACCO® Agile Coach Training at a glance
12 days workshop: 4 basic modules of 3 days each remotely
3 x 45min individual coaching
Access to the kyona collaboration platform during training
Peer group activities between modules and regular learning impulses via the kyona collaboration platform
SACCO® Skillbox – a comprehensive compendium with over 150 tools & methods for agile coaching
Admission to the kyonaut community – a steadily growing network of agilists
8 to max. 12 participants, with 2 experienced agile coaches as trainers
New innovative and proven in practice methods & tools for the successful implementation of agile transformations
Conveying relevant systemic aspects from a holistic perspective – the big picture of agile transformations of the kyona meta framework
 
An important prerequisite for certification at the end of the agile coach training is an existing agile qualification. This could be a Scrum Master or Product Owner certification, or any other qualifications in agile methods, like Lean Management, SixSigma, Design Thinking, etc.
Those who already have this are ready to delve deeper into agile topics right from the start
For those who do not yet have this when registering for the agile coach training, we offer a Scrum Master (SMC®) or Product Owner (SPOC®) online certification in a self-learning course with videos at a reduced price:

SMC® for €250,- (regular price €330,-)
SPOC® for €350,- (instead of regular €390,-)
This includes exam fee, certificate and 180 days of online access to the learning platform of SCRUMstudy, currently the world's largest Scrum certifier

 
Continue on your path as an agile coach! 
Book additional modules on selected topics in small, intense learning groups. We are currently offering the following additional and in-depth topics:
Agile change management
kyona enterprise configuration matrix – deep dive
Set up and implement hybrid project management
Leading SAFe® training including certification
kyona CollabWARE (Jira) with apps for scaled agile work
My identity as an agile coach – working out my own roles
Basic NLP skills for agile coaches
Basics of systemic individual coaching
Positive leadership
Positive psychology for agile coaches
Design thinking basics
As an SACCO® Expert agile coach become a SACCO® Professional by booking three additional modules:
Price per single module € 1,200 net
Package price for 3 modules € 3,300 net
The modules can be selected later after individual consultation
Content of the SACCO® Expert Agile Coach modules
SACCO® Expert Agile Coach at a glance
About the training location:
Modules take place at one training location (e.g. Berlin) or remote.
Group size :
8 to max. 12 participants, for the with 2 trainers per module.
For certification:
Certification takes place through the development and presentation of a case study (alone or in a small team), participation in all 4 modules and a further agile certification, such as Scrum Master or Product Owner, if not already available. Online certification of the participant including examination fee to become a Scrum Master (SMC®) or Product Owner (SPOC®) is included in the course price.
A kyona SACCO® Expert – Scaled Agility Collaboration Coach certificate is issued.
To the dates:
You can find dates on our website under 'Check dates'.
If you cannot take part in individual modules, you can make up for them in the following SACCO® training courses.
Registration under:
Book dates
Contact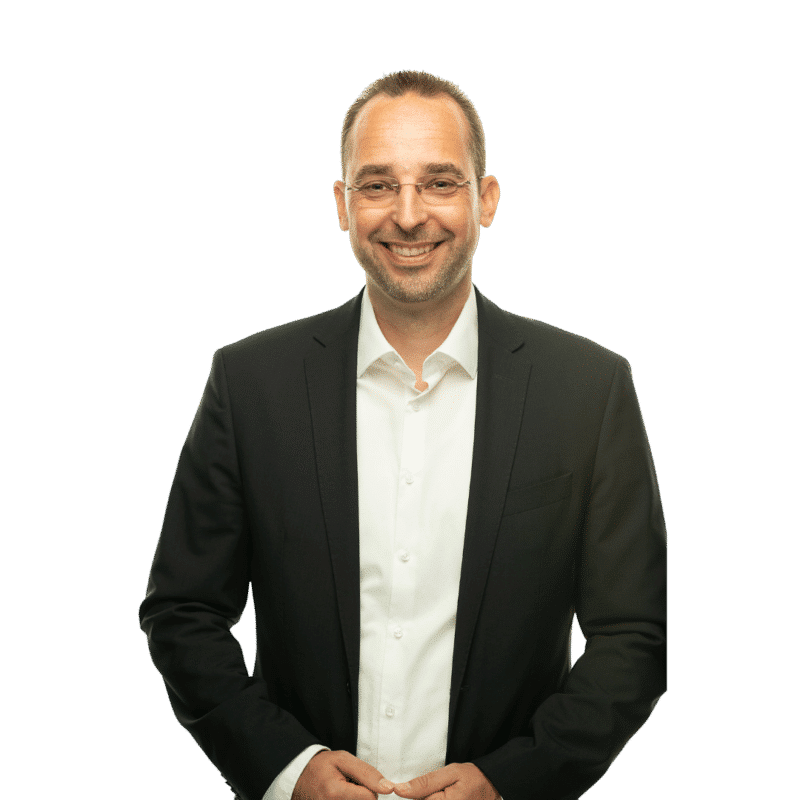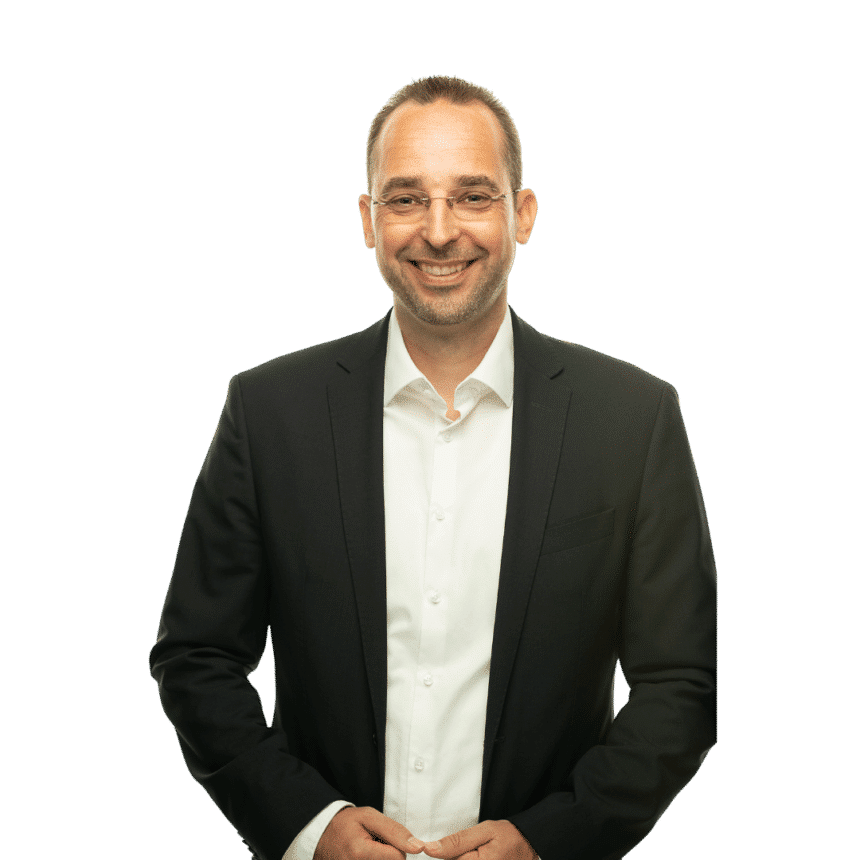 Let's scale your future together!
Arrange an appointment with us!
With submitting I consent to the processing of personal data and agree with the user agreement and privacy policy.