Empowering the Future: The Rays of Youth Project
Our impact on the community
The unstable socio-economic and political conditions in Myanmar have forced many people to flee the country. In their journey to Thailand, young Burmese and ethnic minority migrants are often exposed to forced labour, human trafficking, sexual exploitation, and drug addiction. Their vulnerability is aggravated by the consistent lack of proper education, a permanent condition of poverty, and poor health conditions.
In 2009, Help without Frontiers launched the Rays of Youth (RoY) project to keep vulnerable migrant children and youth off the street by educating them on child rights and protection, human trafficking, environmental problems, health, and personal hygiene, empowering them with a brighter future. The program offers a strong creative arts, media, and communication foundation to its training, and its peer-led management and design format makes it unique in the youth leadership field.
In Thailand, Burmese and ethnic minority youth attending Migrant Learning Centres can apply for the RoY program and choose between Peer Leadership and the Music curricula.
The RoY Peer Leadership program involves 20 youths who dedicate the first part of the one-year program to their own personal training, growing their confidence and personality, and learning how to stand in front of an audience and moderate public events. In the meantime, the youth receive training on social issues such as human trafficking and safe migration, human and children rights, gender equality, sexual reproductive health and rights, and much more. As a conclusion of the one-year program, the youth pass on what they have learned to their peers at migrant schools as well as onto their own communities through Mini Projects, thus becoming leaders for social change.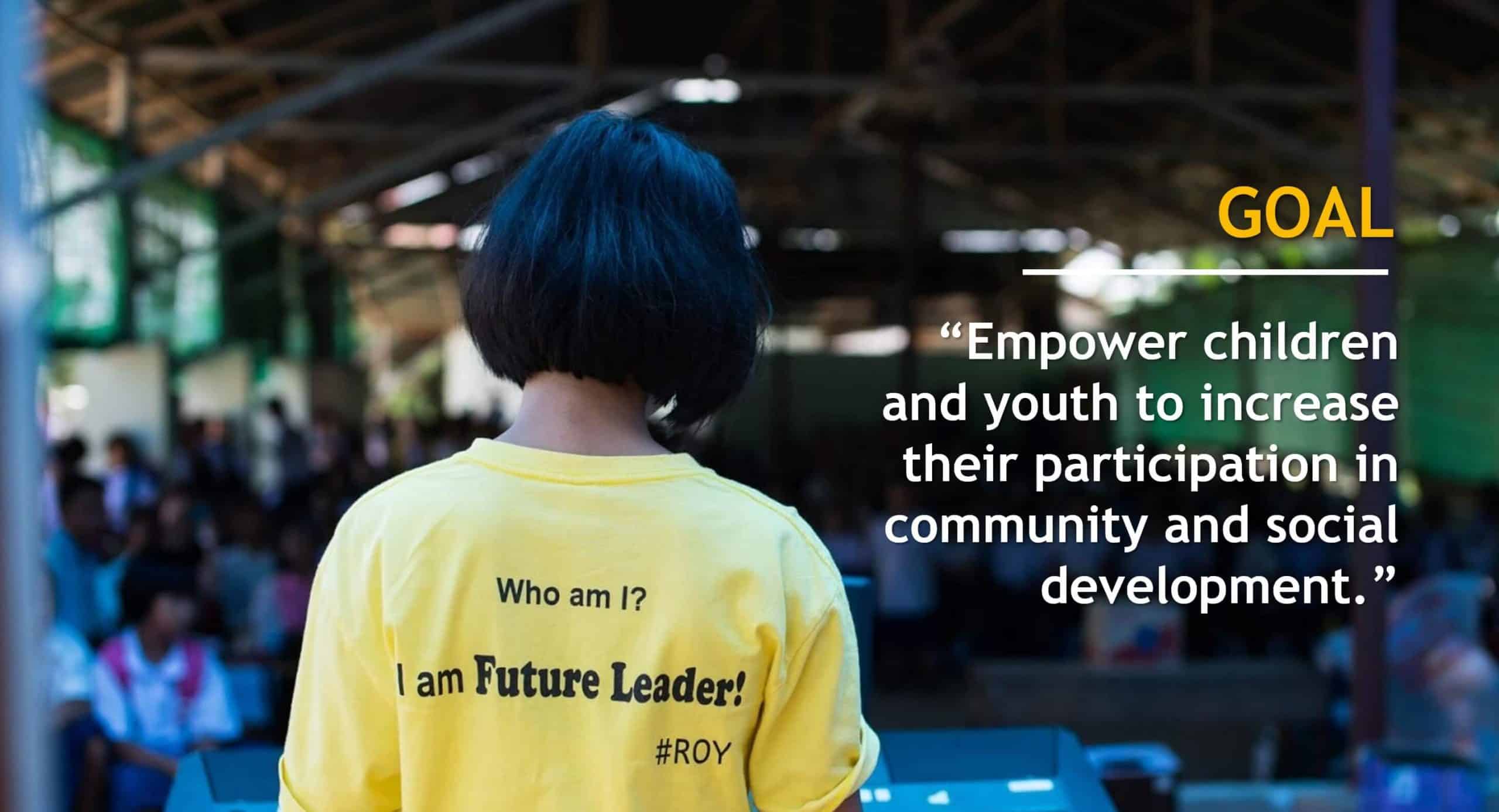 kyona support to Rays of Youth
kyona Group has launched a project to collaborate with the Ray of Youth (RoY) organization, an initiative of the NGO Help without Frontiers in Mae Sot, Thailand. RoY consists of peer-to-peer programs and conducts numerous activities in the Thai-Myanmar border area that benefit migrant children and youth from Myanmar. The program unleashes the potential of these young leaders, who in turn give back to their peers and become role models for their communities.
Role models in projects that lead the way in raising awareness of social issues along the Thailand-Myanmar border and implementing sustainable development projects.
At kyona as a part of our social responsibility, we believe that having an impact on society, where future generations are prepared to work in agile environments can lead to a better world, therefore we started this project with the leaders of the organization Joli Iwin and Ann Siraporn. With the immense help and support of Reinhard Plank, who recognized a need for collaboration streamlined on one platform. Starting with the general education about agility, kyona academy held several workshops regarding the adequate use of Jira, and Kanban boards and highlighted the importance of collaboration and agile structures within an organisation of any kind.
At kyona, we strive to promote an agile working environment at RoY, where we have successfully implemented Jira. This platform enables the staff and volunteers to concentrate on their unique projects, while also allowing sponsors to track their initiatives and provide support to the projects they are affiliated with.
By closely working together, we provided a version of our Jira suite (at no cost to RoY) and helped to facilitate the migration of their projects to the platform.
Since then, we have observed a significant increase in communication among sponsors, team members, and other stakeholders, as well as improved collaboration within the organization's staff and volunteer community. Everyone can now easily monitor and follow up on their projects and tasks, with quick access to necessary documentation.
This initiative has resulted in greater efficiency and seamless collaboration, and we are proud to have played a part in its success.
If you want to know about this project contact us at: [email protected]