Corona crisis as an accelerator: What will our work look like in 10 years?
In the current corona crisis, remote working or home office is proving to be an effective alternative to centralized office work. Digitisation is creating new opportunities, which are gradually making their way through companies under the pressure of crisis management. Many are still drawn back to the days of analog collaboration – to the office. But so far we have only added videoconferencing to the current working methods in our beloved offices with meetings, coffee kitchens, and e-mails. What will happen when we really start to get a grip on remote collaboration – in other words, digital collaboration?
The potential is huge, only a few people currently have an idea of where the journey for worldwide digital collaboration is really heading…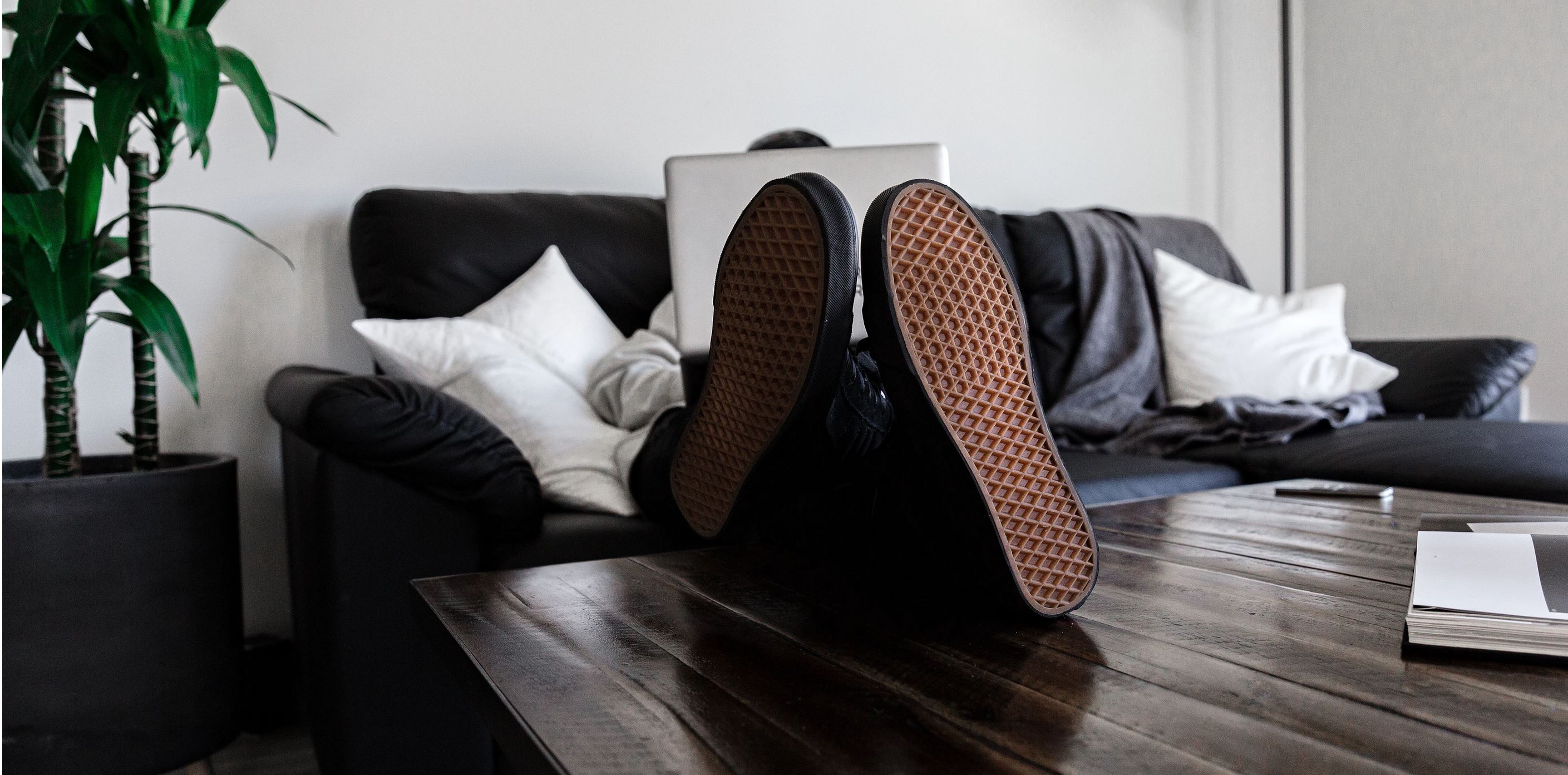 kyona Vision Story part 1: Collaboration where ever you want
What will our collaboration look like in 2030?
Anna and Jan live today in Greece in a penthouse of a vacation apartment complex on the Sami island.
They have access to the sea via a staircase carved into the rock and a wooden jetty in a small bay. Their apartment on the second floor offers a free view of the sea to the next island. A small village with a marina and easy shopping facilities is just under 3 km away.
Anna and Jan used to live in Frankfurt, in the middle of the city. But it has become too small, too expensive, and somehow strange to them.
Since both of their work is now 100% digital and remote, and their teams work internationally all over the world, there was no reason to stay in Germany and the big city because of the jobs.
They now live on their Greek island for rent and will move on if they don't like living there any more.
After all, all they need to work is a good Internet connection and their notebooks, each with two large flat screens that fit into any standard suitcase.
Anna's daily work routine is relaxed. She works for an international automotive supplier in production management. Her team plans and controls the production of a product line in 10 mainly automated plants in Europe, America and China as well as the 5 plants in ASEAN and India, which still have a lot of personnel and manual activities.
Jan, on the other hand, works as Change Manager for a medium-sized pump manufacturer and coordinates the worldwide corporate development of the group of companies set up as a "Worldwide One Team".
While Anna goes down to the bathing area and enjoys her morning swim, Jan sits down at his desk in his home office and turns on his computer. The sun is already shining over the roof terrace into the apartment. Jan has used his smartphone app to pull out the bright awning and move the blinds of the shading system in front of the floor-to-ceiling windows of the apartment into a position that is comfortable for him. So he now has a cooling shade at his workplace.
His first glance after booting up the computer goes to his MyToDo board, which he always keeps open on one of his two screens. What's up with him today? He sorts his task cards, re-prioritizes some things, and makes a digital note for each digital card on his personal board. What he intends to do today.
Next, he scrolls through his team's activity stream and looks to see which of his colleagues has done the next step and contributed to the solution of the respective task. Then he quickly scrolls through the chat messages. Here he finds short messages about the task cards that in the opinion of his colleagues require his special attention.
Nowadays work is on cards and these are clearly displayed on boards. Collaboration has changed completely. Unlike 10 years ago, where all information were always exchanged between people as a principle since prehistoric times. Jan sometimes received more than 300 emails per day with hundreds of pieces of information, which he had to dig through. Fortunately, that is history. Today, communication is only about topics. Digital platform technology makes it possible.
Jan used to have to drive to his office at the Obertshausen plant near Frankfurt Main every morning and first coordinate his work with his boss. Then he would work his way through the mountain of emails and try to extract all the information relevant to his work. He wrote important things for him in his little black notebooks, from which he could always cross out what he had done, which gave him a good feeling of having done a lot during the day when everything was somehow crossed out in the evening.
Over the years, dozens of these handwritten scribble books have accumulated.
Most of his working day consisted of meetings with other colleagues, middle managers like him to discuss various topics. The purpose of these meetings was to supplement his collection of information on his important tasks in his small notebook. Ultimately, it was about knowing to whom he had to pass on or convey which information so that something in the company could move forward.
His work consisted of managing projects somewhere in the world to optimise business processes at his breadwinner's sites, introduce new IT systems, build new plants in new countries, relocate and ramp up production, build new sales teams and acquire new customers. Globalisation turned the German medium-sized company into a worldwide operating group of companies. In the past, his company used to be rather casual, but today, well organised and fully digitalised, his company is the worldwide market leader in its niche. However, 10 years ago, this was quite different. The competitors were not sleeping even then. The competitive pressure triggered by globalization was enormous, prices under considerable pressure, his company was not really experienced in internationalization and not efficient. The topic of company development was rather left to the local managers in the national companies, which led to a very diverse structure in the company.
At some point, his bosses also noticed that the competitors were more innovative. Their products had better features, they inspired the customers more. In addition, they were significantly faster on the market with new products, sometimes one trade fair earlier. In other words, one year faster. That was probably the trigger for his company to think thoroughly about how to work together and this was called agile transformation back then.
Jan felt the biggest changes when his department was dissolved and everything was reorganised into teams. Since then, his team consists of 7 colleagues who are scattered around the world and work together exclusively remotely, i.e. via video conference and collaboration platform. The organisational form is called collaborative team organisation. Everything has been standardised. The many different IT systems at the various locations had to make way for a single SAP S/4 HANA system. This new real-time system was the entry into digitalisation & connectivity for his company group. Industry 4.0, full transparency across all company divisions worldwide and standardised business processes now allow everyone to work with everyone else worldwide. The database created by this type of collaboration now allows Big Data analysis and thus data-based decisions. Decentralised responsibility in a worldwide jointly developed framework and a worldwide "One Team Culture" have already been considerable progress.
Jan's company has thus managed to catch up with the large IT groups in terms of efficiency and strategic orientation and has significantly improved its own position in the competition. Two-thirds of middle management was cut back at that time and for the most part, integrated into the teams. Whereas in the past they used to take on the managerial role of coordinating, synchronising, extinguishing fires, and driving things forward, today most of them work in teams and take cards with work and performing real tasks instead of dealing with information and positioning their departments in the hierarchical structure of the organisation.
Politics has declined significantly in the company and the efficiency of the organisation has again increased considerably. That's pretty clear; as a result of the reorganisation, significantly more colleagues are now working on solving tasks instead of managing the solution of tasks. The new team organisation also allows for significantly more room for decision-making and a decentralised assumption of responsibility. With this new way of working, Jan's group of companies suddenly turned from employees who used to be tied into hierarchies into a series of brain workers who are now working for their team with a commitment never seen before.
And with just the change in communication, there was already a considerable change. The driver for the entire business transformation was this one principle: communication-based on topics instead of people. This was carried forward like a monstrance in the digital transformation.
What seems so incredibly simple and logical to him today was a real caesura back then. Yes, work is on cards digitally on the collaboration platform. Teams work together with these cards and any communication, all work results and all aligned results from meetings go into these cards. So the team sorts all information on their topics together into these cards. This inevitably results in a solution for each topic to which everyone makes a contribution at any time just like that during the collaboration. No e-mails, no separate meeting minutes, no subsequent documentation, no small black notebook, nothing more. With this new form of collaboration and communication, work has become completely geographically independent, and international collaboration has become as effective without a lot of flying back and forth as if everyone were sitting in one office in one place. And that with over 4,500 employees. Actually, this could have been thought of earlier, not only because of the many travel costs and travel times that are now completely eliminated. Jan is convinced that the topic-related communication approach is the real reason for the new effectiveness of his group of companies.
The current lifestyle of Jan and Anna is based on these new principles of collaboration.
Jan's daily work consists of a fixed meeting structure within sprints, in which he coordinates with his team colleagues, plans tasks, and also organises cross-team coordination. And everything is always in the cards so that everyone has immediate access to all the information needed for work.
How could one work differently in the past?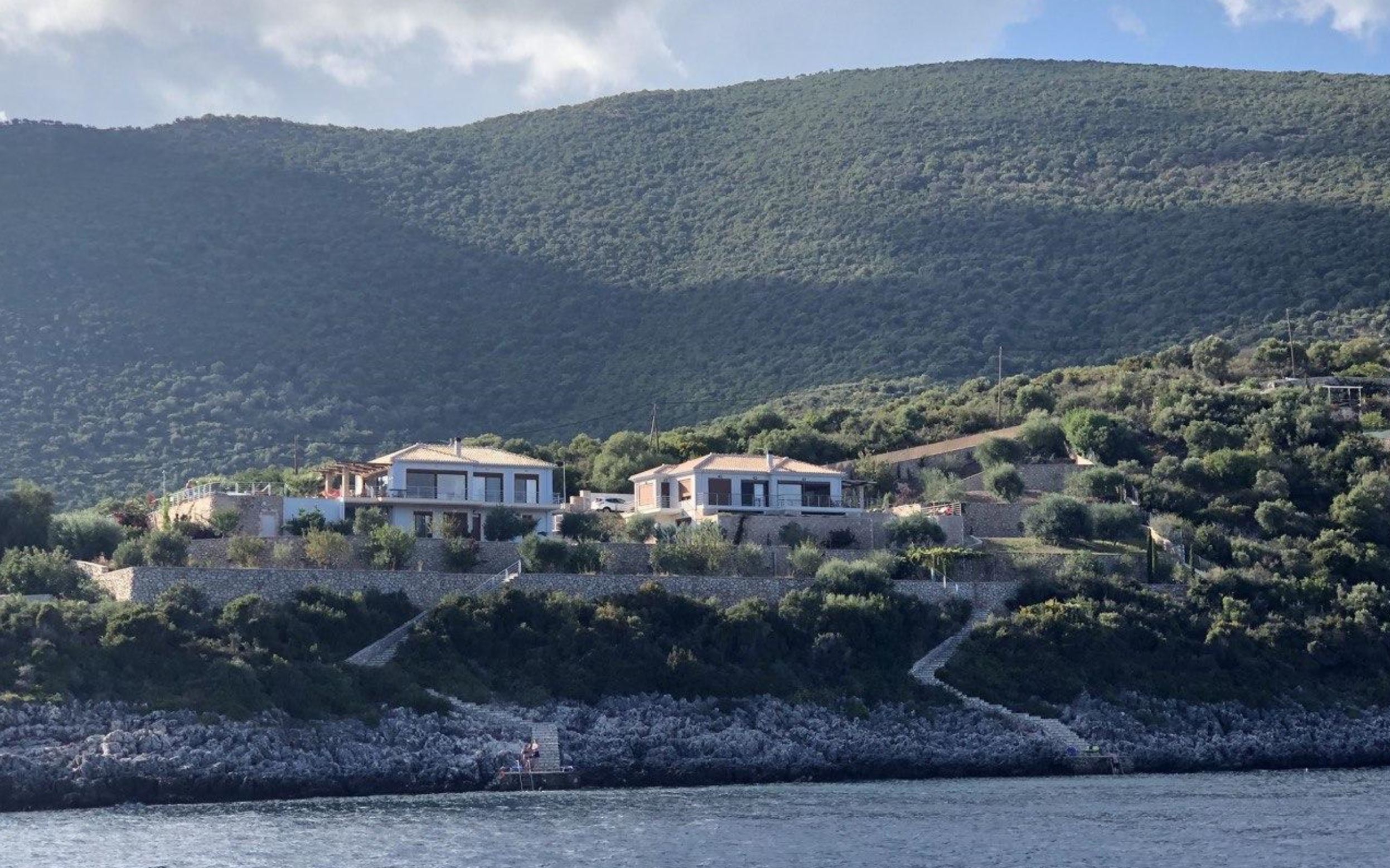 Jan makes himself a cappuccino at the coffee bar in the kitchen of the apartment. Living and dining areas are not separated. The bright large room with the wide windows facing the sea appears bright and friendly. At 8:00 a.m. Jan joins the team planning video conference like every other Monday. The others are already inside and his teammate Jame from Finland has already put the team board on the screen. From the backlog, a sort of project plan, they now drag their tasks onto the team kanban board and discuss who can do what with whom until when. The board fills with cards again. More cards are created, names for solution drivers and input providers are added. They discuss, laugh, work. Everyone sees the progress on his screen.
For Kazuto in Japan, it is already 20:00 in the evening. His working day is almost over. When Jan finishes his work tonight, Kazuto picks up the thread again right away. It's all in the cards, around the clock…
The team is now going through the different projects and planning the two weeks of their sprint. After one hour everything is clear. Tomorrow morning at Jan's time, there will be a 15-minute standup again via video conference, in which the team will briefly coordinate and discuss solution steps together. Friday in two weeks there will be a slightly longer meeting to discuss and celebrate the results of the past two weeks. The celebration is important! A short retrospective for improvements in collaboration will then conclude the work cycle. Jan likes this kind of collaboration. It allows him to constantly learn and develop in an intensive exchange of ideas and mutual support within the team. He supports his colleagues and receives support. Almost every day there are new insights that help everyone involved. His team is really cool! He has never seen some of his colleagues physically. However, since they are together via video conference almost every day, see each other and work together, they are all as familiar to him as if they were physically together on a regular basis.
Meanwhile, Anna is back from her morning swim training and after a short shower, she also made herself a coffee. She prefers latte macchiato in the morning. The coffee bar delivers on-demand. Now she sits at her desk and turns on her computer. After a look at her team's activity stream, she unplugs the monitor from her computer and takes it with her to the terrace as a tablet PC. Hooks are attached to the rafters of the penthouse apartment to which her hammock is attached. Anna lies down in the hammock, calls up her MyToDo board on the screen and, like Jan before, begins to sort her tasks and view her chat. She looks at what new entries her teammates have added to the cards overnight. She thinks about what to do, adds her own action points to the todo list, and thinks the day through. Then Anna looks at the production planning and goes through the alerts. Mmh, there are a lot of things to be agreed upon. There is still something going on…
Her first video conference starts at 9:00 am. She arrives at the meeting on time, greets her colleagues and the day can now really start for her.
At 11:00 a.m. Anna and Jan have a common appointment on their calendar every working day: breakfast. Anna prepares the coffee for them and Jan quickly bakes some croissants. He puts jam and Nutella on the table. A short time later they are sitting together on the terrace under the awning, looking out over the sea, enjoying the sunny day and their breakfast together.
At 12:00 noon the next video conferences start. For all meetings that are not conducted as a team directly on the team kanban board, both use the so-called Meeting Management in their collaboration platforms. An agile working environment, which is completely set up for topic-focused work, provides a meeting board for all cross-team coordination. On this board, the meeting agenda also consists of cards with tasks, open items, alerts, or change requests. At all times, work is done with and in cards. No work without cards. The gain in efficiency compared to the traditional way of working with e-mails and information exchange is enormous. Both can hardly imagine working in the old structures with long, unproductive meetings and the endless searches for information in emails, SharePoint, and teams group chats.
Jan's computer still has a keyboard, but he hardly uses it anymore. Only sometimes, when he is deep inflow and working on his technical concepts, his thoughts flow through his fingers. Then he reaches for the keys. In his normal work, Jan also controls his computer with eye contact. When he wants to add another step to the solution in the digital map, he looks at the eye-catching button and taps his eyelids twice. He then speaks his text, which is immediately converted into a text message and also stored as a voice message in the card. If his computer does not understand something, he asks and makes suggestions.
Anna's computer, on the other hand, no longer has a keyboard and is operated exclusively via touch screen, eye contact, and voice control. Anna likes to talk to her computer and her computer talks to her. In the dialog, both make rapid progress. One short message after the other moves into the cards with the tasks. Each piece of information is a further building block in the solution path. If Anna gets stuck in the formulation or makes mental leaps, the resulting text is immediately summarised and restructured.
The use of AI elements in collaboration, especially in meeting management, has significantly advanced remote collaboration. The meeting module of the collaboration platform listens to the conversations in the meeting and automatically composes meaningful text and voice modules for the solution path in the task card.
In between, Anna also works on spreadsheets that are integrated into the cards of the collaboration platform. Three of her colleagues are working in parallel on the sheet she is currently working on in other places. She can see it on her screen. A conversation with them for a quick alignment is always just a click away on the Video Channel button – in other words, just a twinkle in the eye.
It's this jingling of her deep blue eyes in combination with her gorgeous smile that Jan finds so fascinating about Anna. But her computer is not interested in this at all. It only expects appropriate control commands to keep it going.
Between video conferences and working on cards, Jan goes swimming, and Anna takes a break in her hammock. In the evening they have an appointment with Carlos and Summer, who live in the penthouse next door and lead a similar life. The four of them walk along the beach road to the village in English conversation, enjoying fresh seafood and freshly caught fish with a good glass of wine in one of the many small restaurants along the marina. In the marina there is a lot of activity, many sailing crews are on their way, there is a lot to observe. Almost every evening there are interesting conversations with the sailors. The crews come from all over the world to this island paradise and bring their stories from work, leisure, and family with them. And almost always they are in a party mood. The local hosts are friendly and open-minded. The atmosphere is relaxed, that's how you can live.
To be continued in part 2: Cross-Company Collaboration
About the Author:
Rainer Borg
After 10 years of consulting and development work in a large auditing and management consultancy and as the CEO of a start-up, Rainer Borg dedicated himself entirely to the topic of Scaled Agile Collaboration in organisational and product development.
With profound competence in Scaled Agile Enterprise architectures, he dimensioned agility from the individual team to the entire group of companies.
His passion is to accompany companies in their change, to initiate structures that enable the management to manage the complexity of change initiatives and to master and control it. On the other hand, to enable employees to get involved and actively shape the company.
Photo credits:
Photo by Dillon Shook  3iPKIXVXv on unsplash.com