MyToDo Board
Manage your to-do's on an individual notepad directly in Jira!
Configure your private notebook with columns, rows and groupings directly in Jira. Search, sort, mark and group your tasks. Create and tick off your own private to-do lists and reminders.
What your biggest benefits are
Provides individual context and content in collaboration
Todo features, such as set up of specific grouping, status, flags and notes
Supports rich text editor (Wiki renderer) on all boards
Highlighting of issues, colors for clusters
Easy to use, because we followed Jira standard whereever we could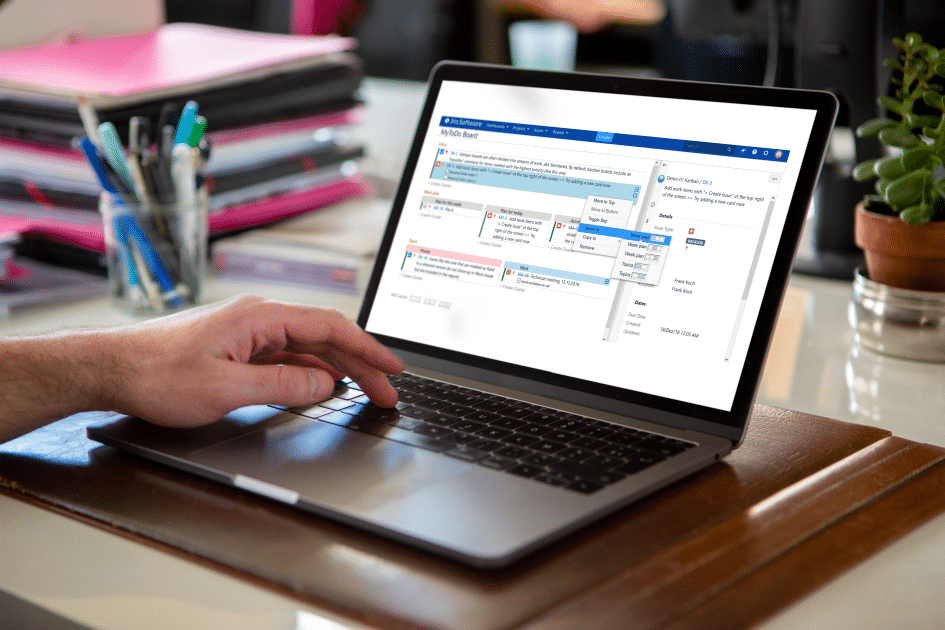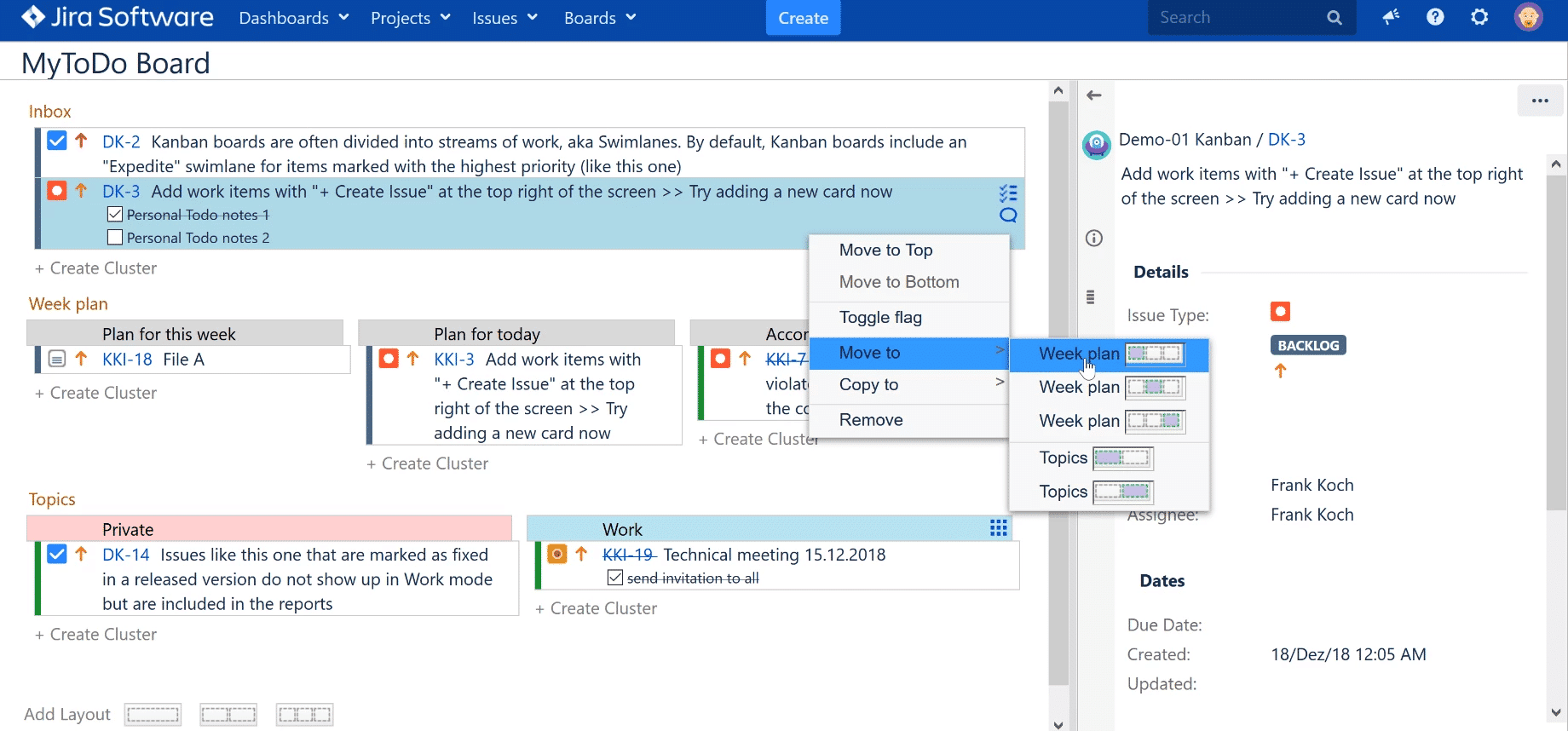 Create your personal to do board
Create and set up your notebook panel with up to 3 columns with coloured headlines and clusters. Search, select, sort and group issues in clusters. Create your own private to do list for your issues and tick them off, when done.
Get a preview of your issues
This helps you to focus! Keep an eye on what you think is important yourself, not what others think. Capture your own notes directly on your MyToDo board. Your notes are not visible to others.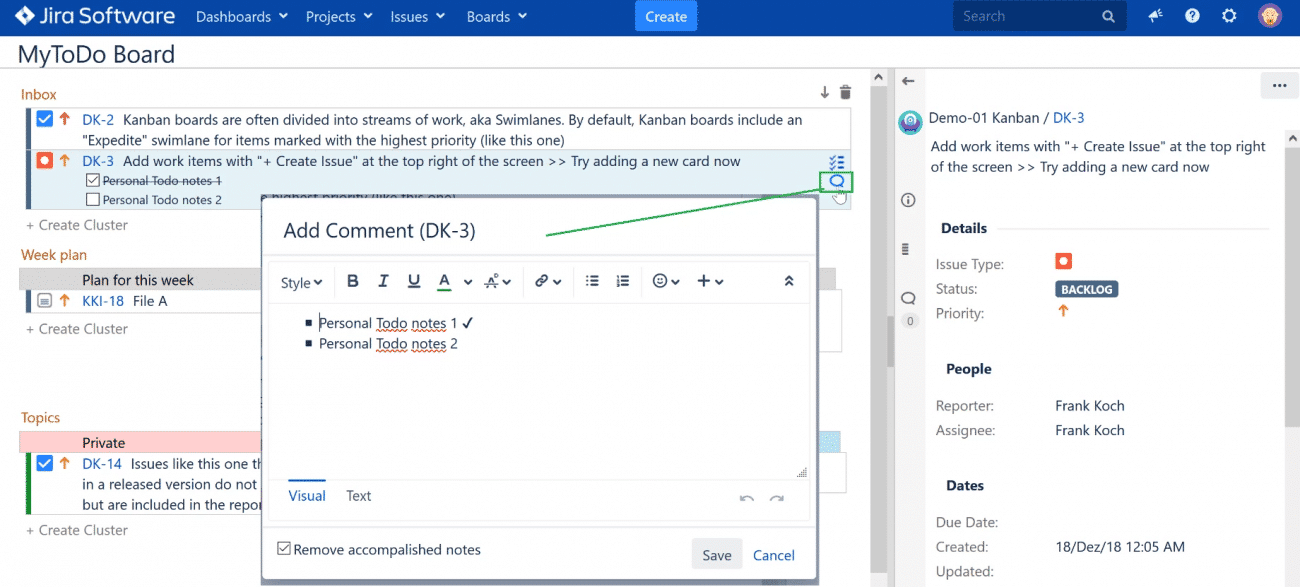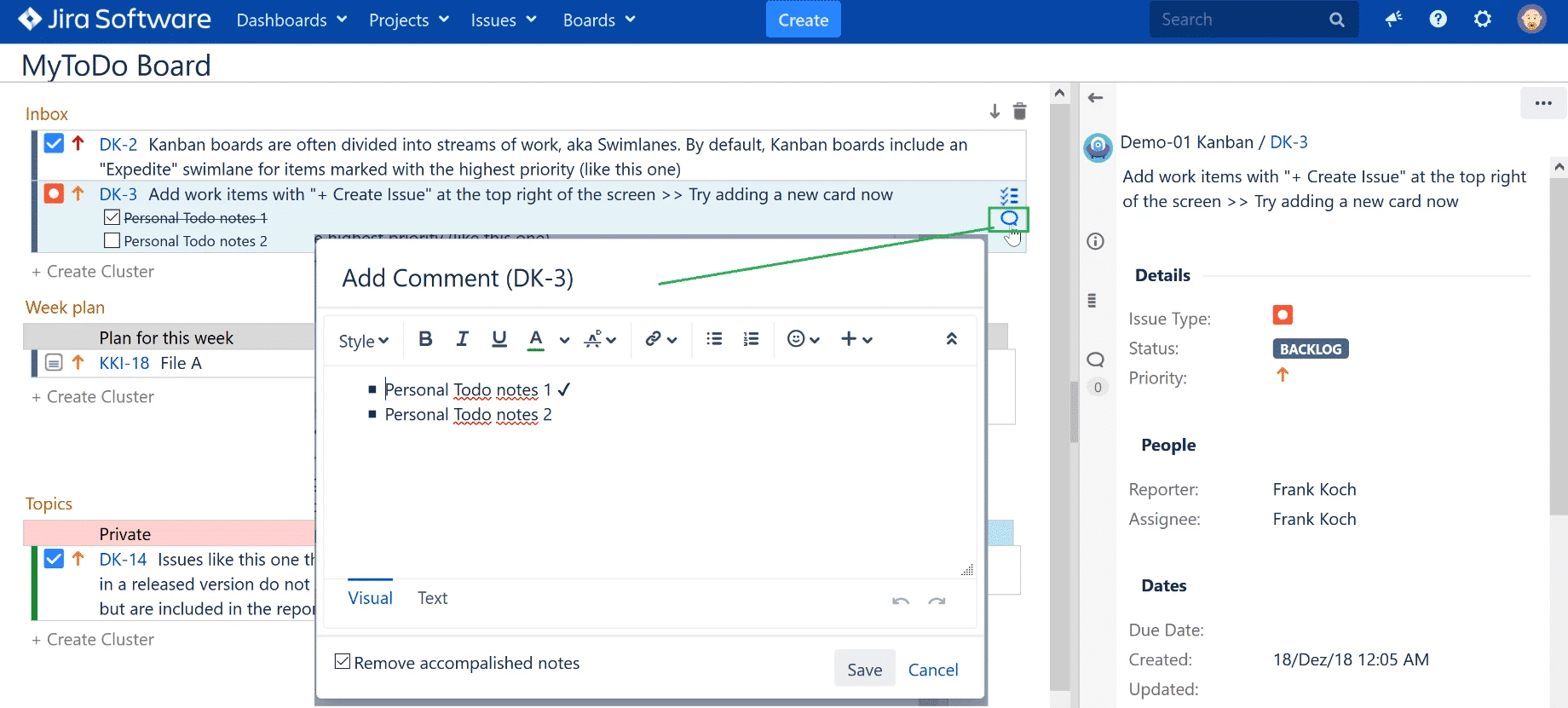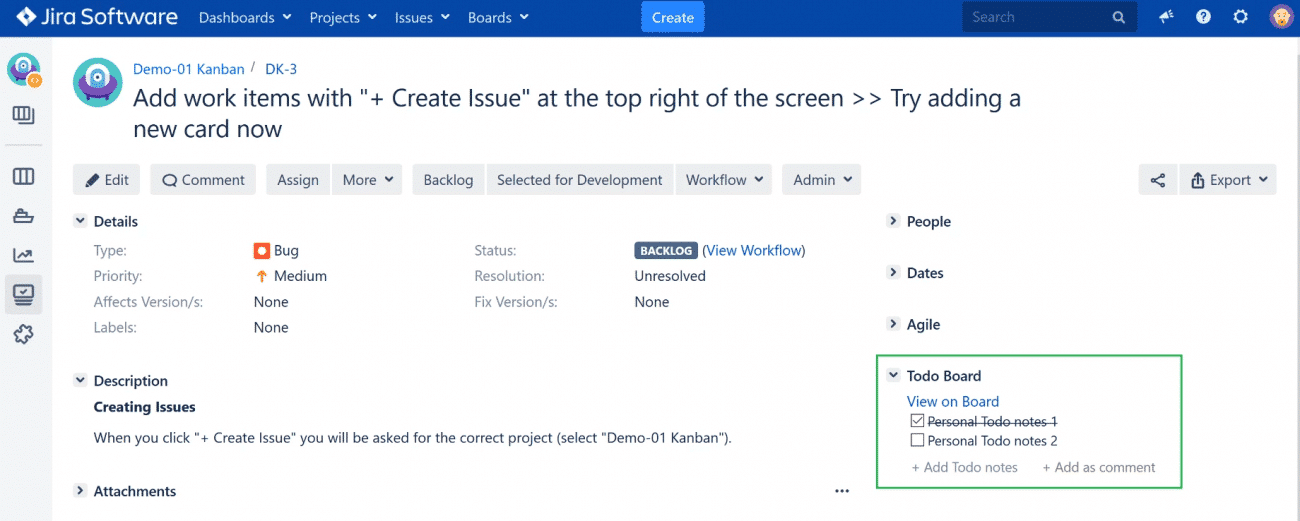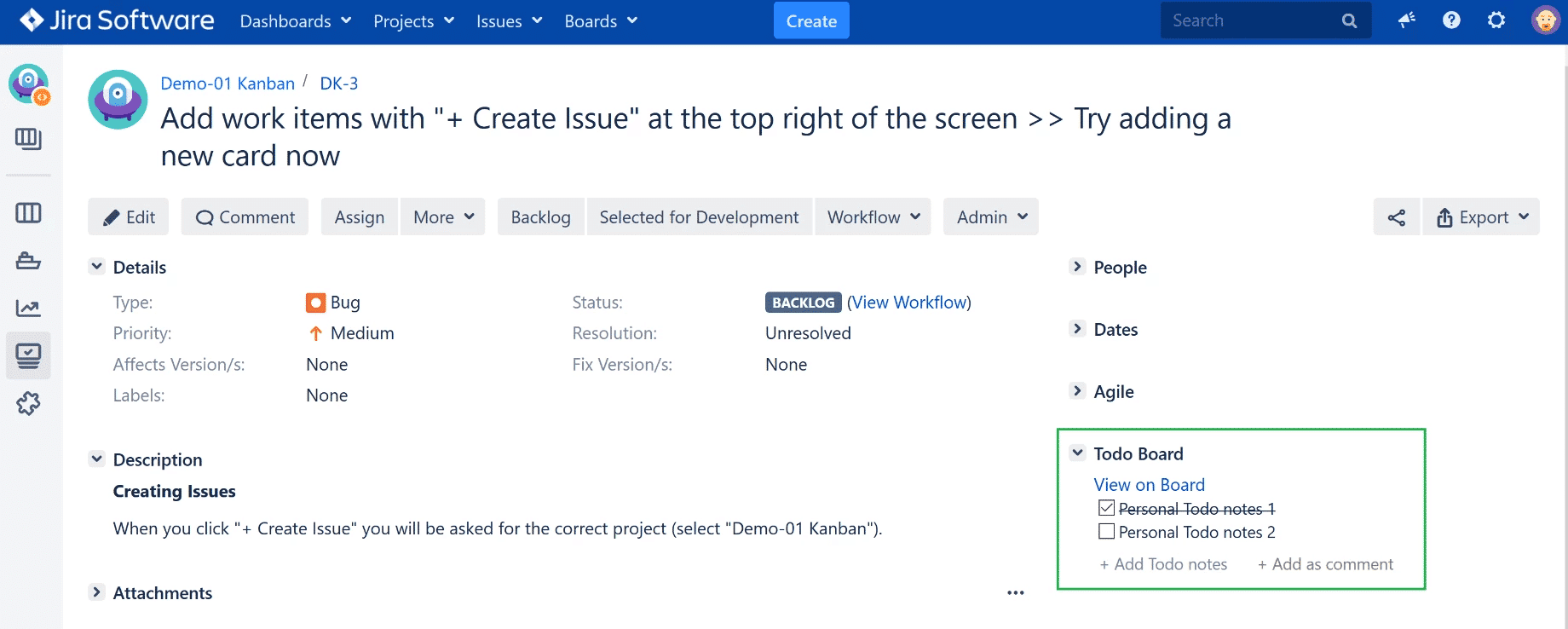 Get your 'todo status' on each issue
Change your perspective and see, if an issue is already on your MyToDo board. Assign an issue directly from its detail view to your MyToDos. Jump from the detail issue view directly to the issue on your MyToDo board.
If you like the idea of the MyToDo App
Let's take the next step together. Perhaps you have specific questions that we can best clarify in an individual demonstration.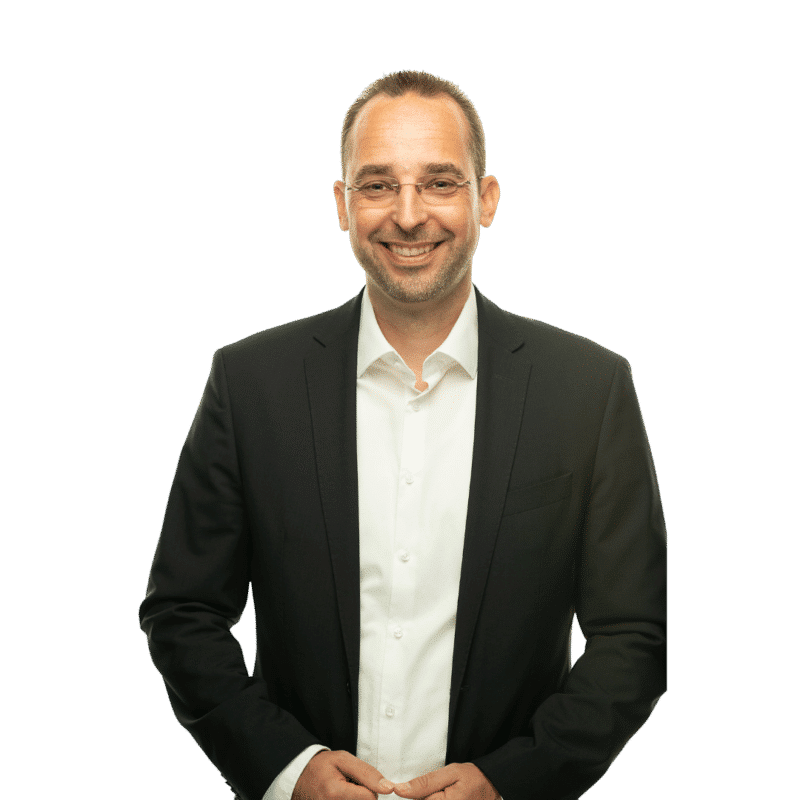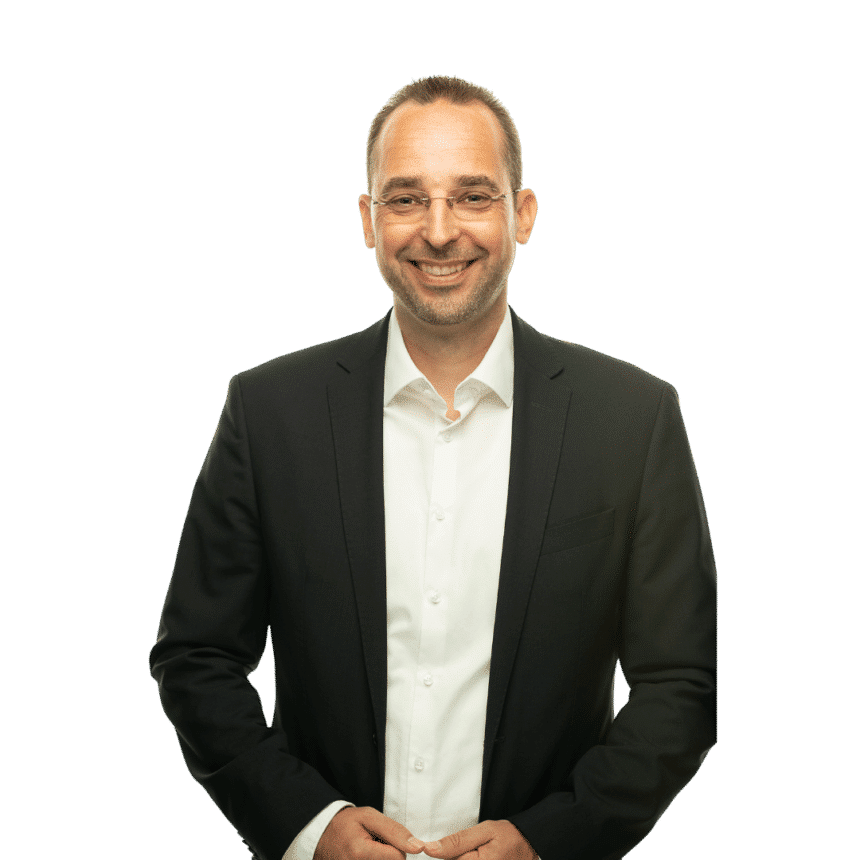 Let's scale your future together!
Arrange an appointment with us!
With submitting I consent to the processing of personal data and agree with the user agreement and privacy policy.