MiniWiki
Organize your documents and find attachments in Jira
Save your information as wiki pages with attachments directly in a file folder structure in Jira. Attached documents and files can be quickly retrieved from Jira using the integrated file search.
What your biggest benefits are
Manage and prepare your project documentation directly in Jira
Apply general documentation to several projects, like rules, guidelines, contacts
Create your own copy templates for project documentation structures
supports different databases (Oracle 11g, 12c, MS SQL 2008, 2012, PostgresSQL, MySQL)
every MiniWiki page is a custom issue type that can be linked, moved, copied, commented, assigned, extended like any other Jira issue type
use your preferred text renderer to edit pages in the MiniWiki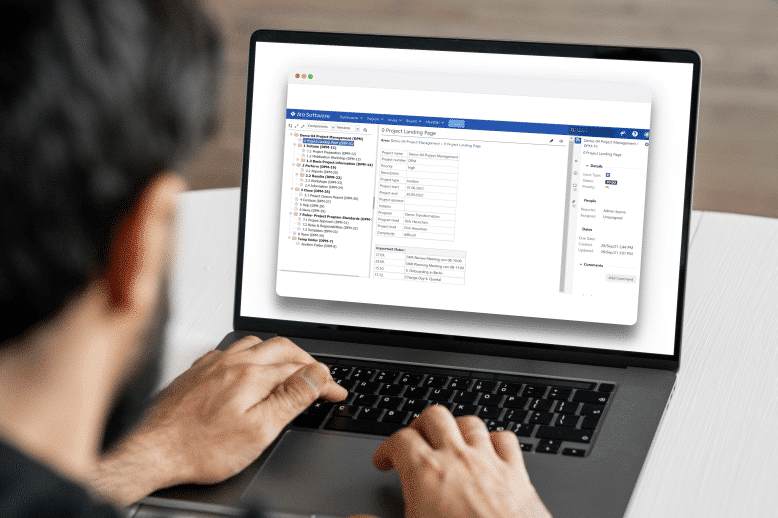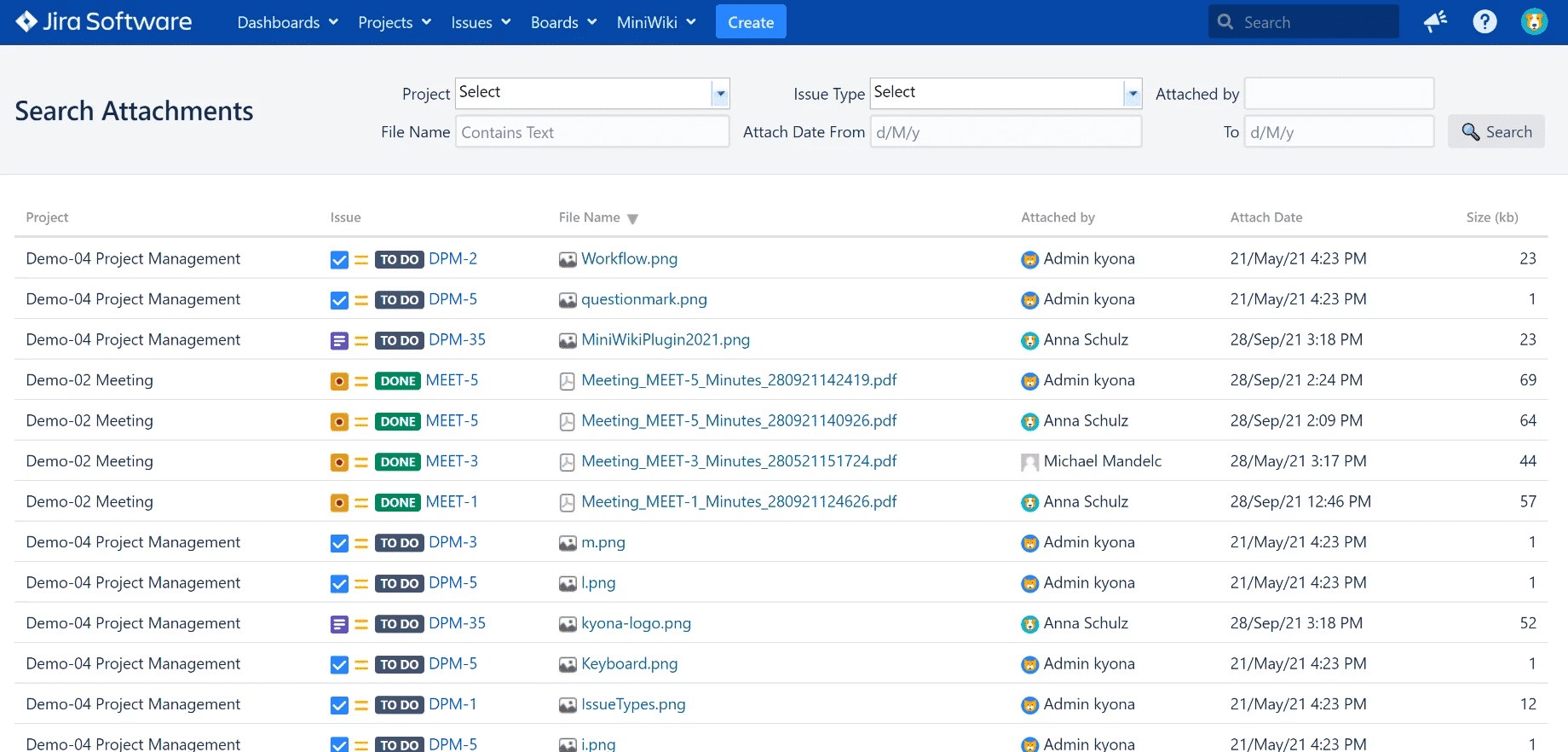 Find your relevant documents and attachments by using advanced attachment filter (e.g. file name, attach date, attached by, project). Sort your results. This is a high performing database search so that the search results are available in mili seconds. No time waisting for waiting on results.
Store all project documentation directly in Jira as wiki entries with attachments, f.e. in order to prepare your working documentation before publishing.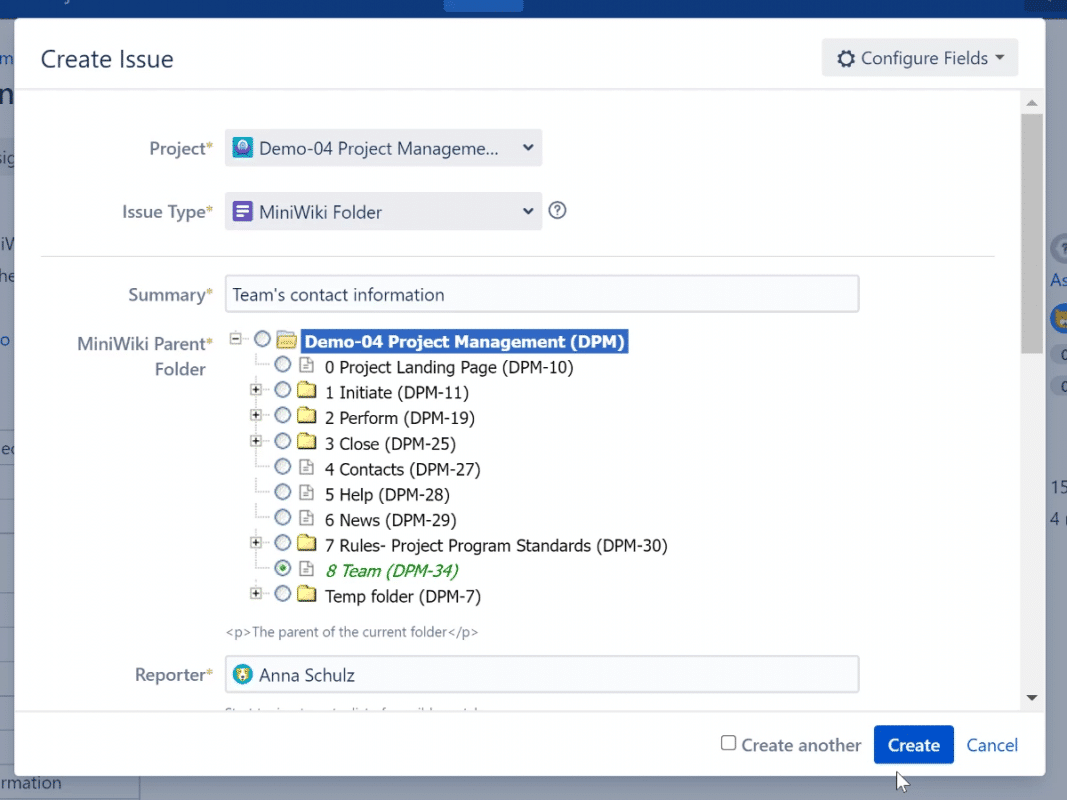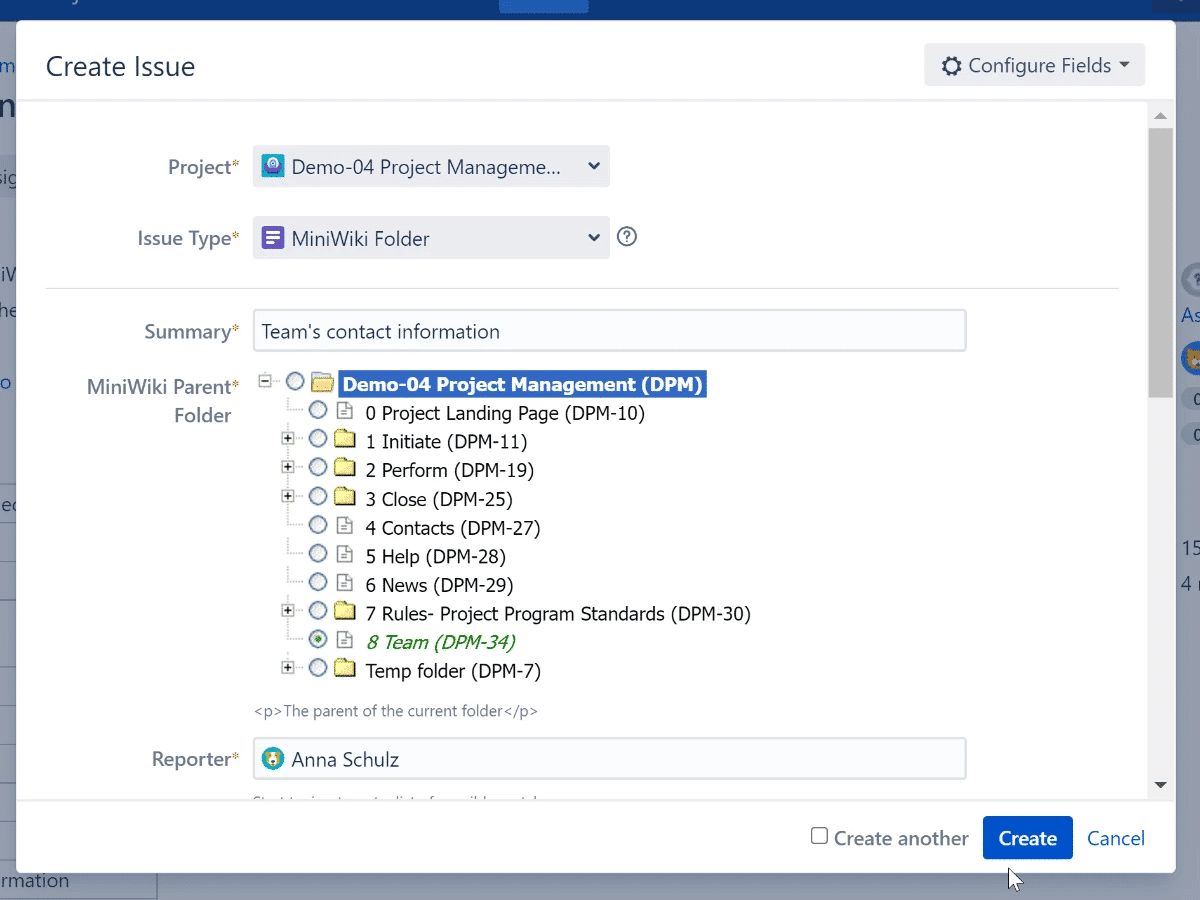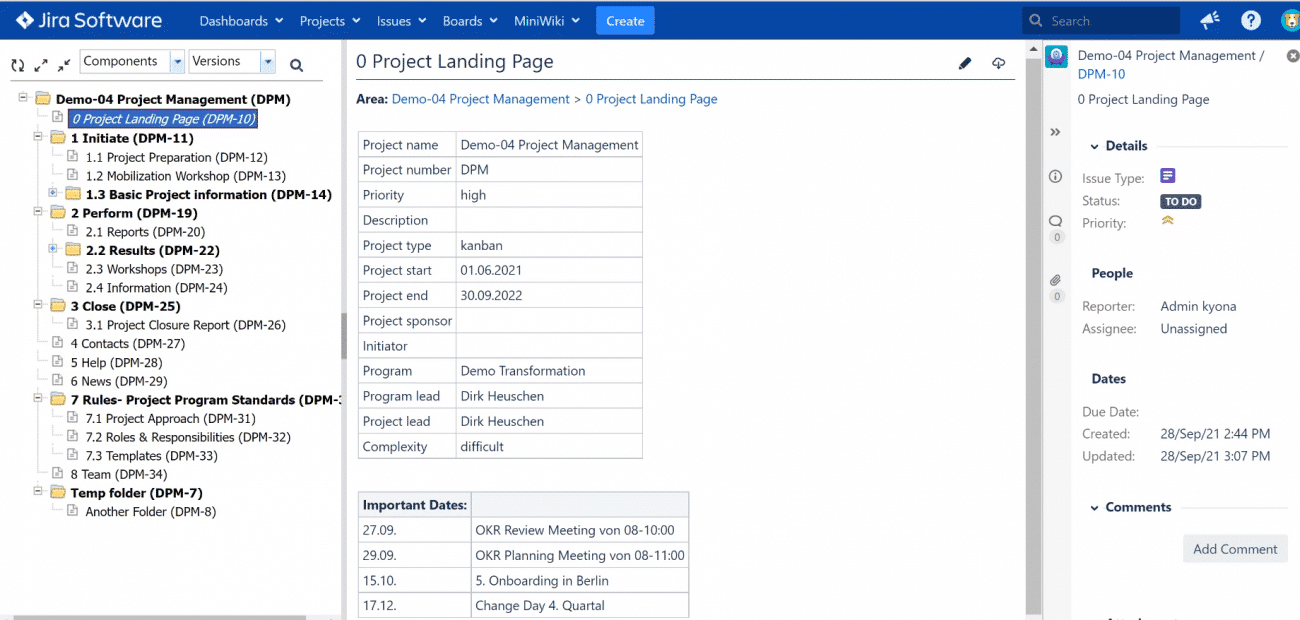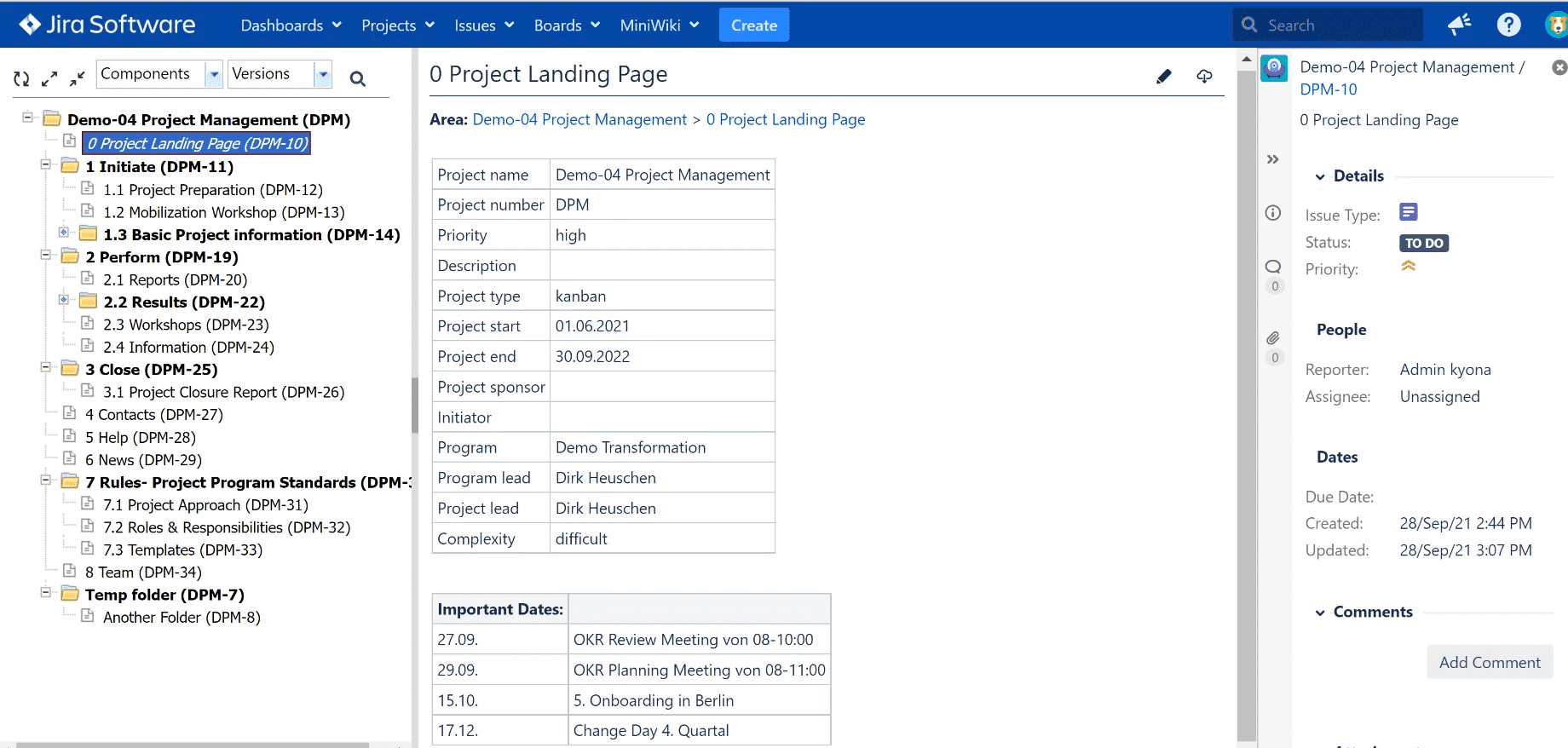 View & manage documentation
View & manage your project documentation in preferred structure using explorer tree presentation. Expand and collapse folders for exploring your tree. Preview and edit the wiki content page and access its attachments.
If you like the idea of the MiniWiki App
Let's take the next step together. Perhaps you have specific questions that we can best clarify in an individual demonstration.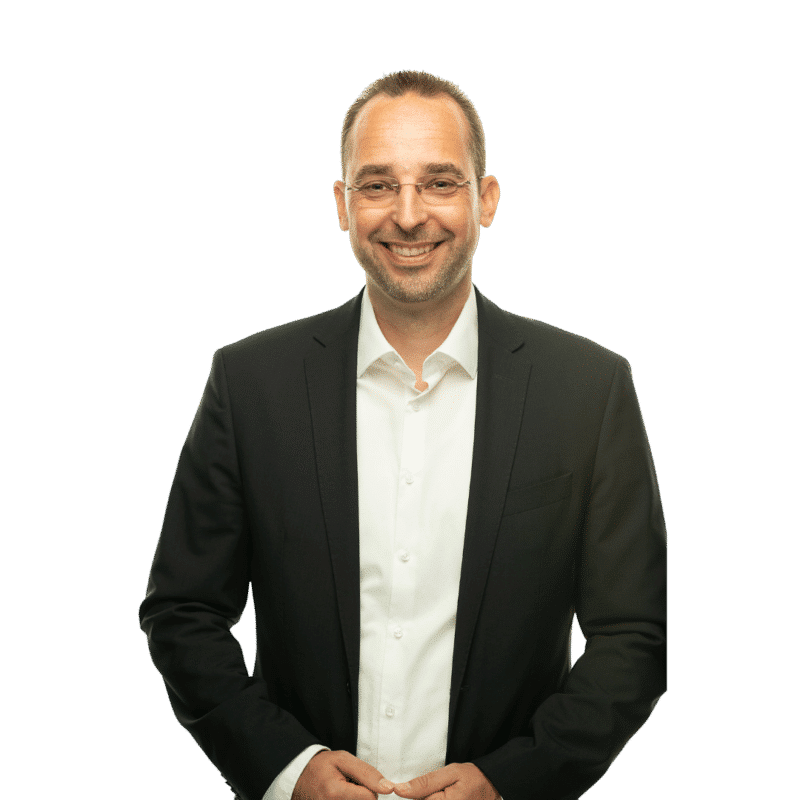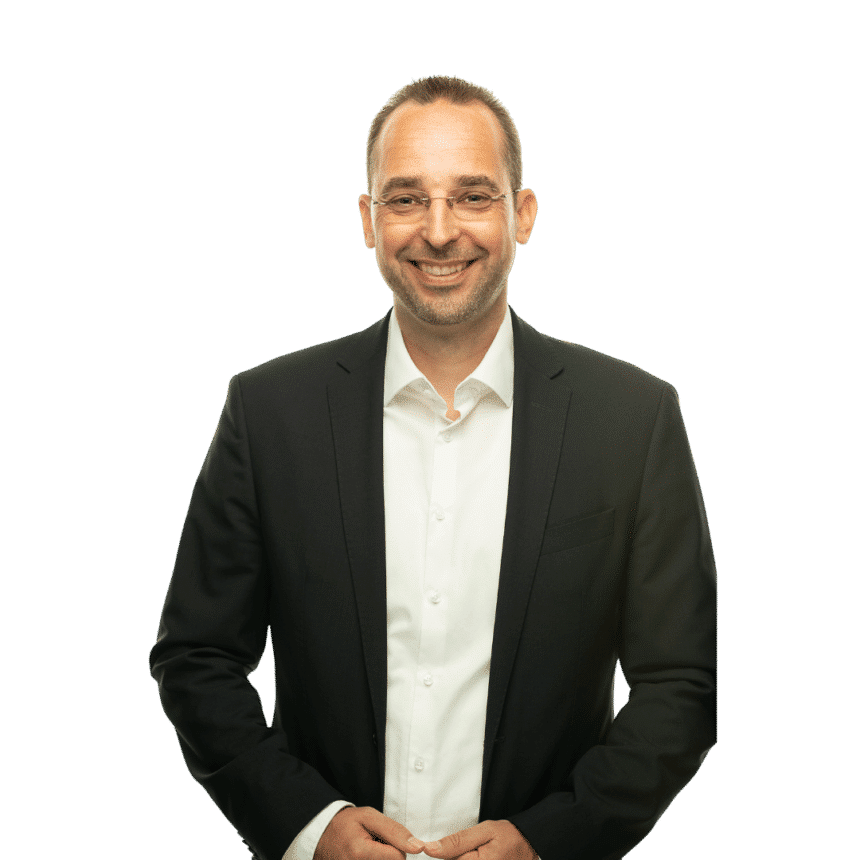 Let's scale your future together!
Arrange an appointment with us!
With submitting I consent to the processing of personal data and agree with the user agreement and privacy policy.